Willamette Valley in Oregon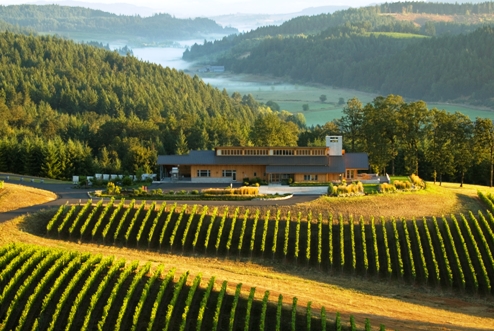 As founder of The American Grand Cru Society and a credentialed sommelier since 1995, I am often asked about my favourite wines and latest new discoveries. This is always a hard question to answer since there are literally hundreds of thousands of labels (skus's to the trade) on shelves in wine stores. Who can keep up with what is actually available? It's no wonder that wine consumers get overwhelmed. The key here is to find wines you really like, and then stock up on them to lasts a while until that urge to hunt down more hits you.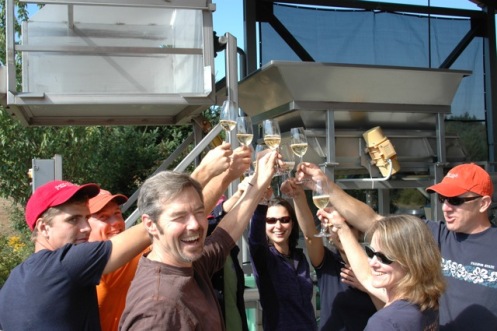 The wines I speak and write about fit a general profile. They are always small vineyard specific wines, because knowing where all the fruit comes from is an important component that should not be neglected. These wines are often challenging to find - most are very small production releases – and they are all quite special that are perfect for sharing with close friends and family. Occasionally, some of these wines can be procured through local retailers. However, many of them are only available to DC residents via shipping direct from the winery.
Today I will share part 1 of a 4 part series from a recent research trek to Oregon, where I sought out the hottest Pinot Noir producers in the Willamette Valley (this is pronounced Will-A-mett, with the emphasis on the soft "a" in the middle of the word, just in case you're visiting the area yourself…you can save having your pronunciation corrected by the locals by a traditional Will-A-mett, dammit!) This region has been recognized as a bastion of success with this rather fickle grape varietal and offers some of America's finest world class Pinot Noir.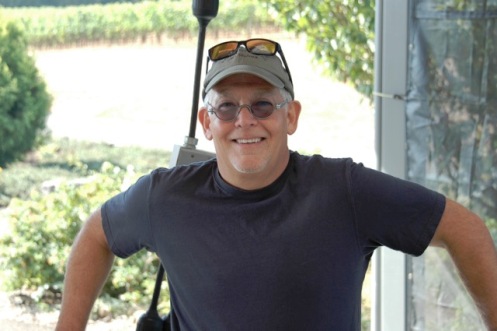 On a recommendation from Janet Viader, marketing director for Viader wines and daughter of the famous Napa producer, and iconic wine grower Delia Viader, I called to make my first appointment at Lynn Penner-Ash Winery in the Ribbon Ridge area of the Willamette Valley. (Referrals from inside the rather private producer community are invaluable!)
Lynn Penner-Ash Winery, an architectural treasure of aesthetic design, landscape and functionality, is open to visitors for tasting Wednesday through Sunday, and tours are available on Saturdays and Sundays by appointment.
Penner-Ash Wine Cellars offers a diverse portfolio that includes an amazing Viogner, and various top tier, vineyard specific Pinot Noir's.
The 2011 Viogner I tasted displays the crucially important, all too often lacking acidic balance required to unleash an intense depth of minerality lying beneath the classical full floral bouquet associated with this varietal, and was followed with multiple layers of bright fruit. This is a well balanced wine from two quality vineyards - Crater View Vineyard (90%) and Power Block Vineyard (10%). Retail price $30 - 700 cases produced.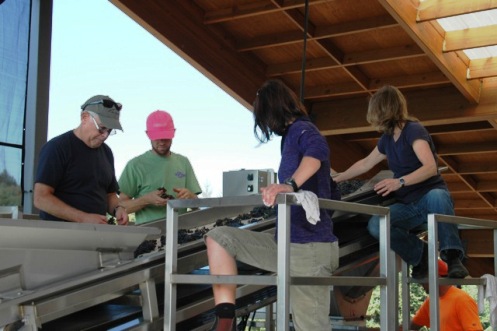 Moving on to the Pinots that Lynn creates, I am struck by her consistent ability to expose a variety of choice varietal styles and characteristics unique to each of the specific vineyards from which these wines were produced. It's no surprise that she is considered one of the hottest American Pinot Noir producers today.I will not drone on with wine speak to describe each of these Pinots; rather I suggest that you call and place an order a mixed case for yourself and try to discover your favorite among them, if you can. Better yet, just buckle and order a case of each while they last…you really can't go wrong. Estate Dussin Vineyard 2010 Retail Price $60 575 cases produced
Shea Vineyard 2010 Retail Price $60 530 cases produced
Bella Vida Vineyard 2010 Retail Price $60 215 cases produced A final note to all you Pinot Noir lovers out there: When you compare value and quality of Oregon produced Pinot Noir vs. Burgundy, I think you'll find that these small-production, finely crafted wine are simply to good to pass up .
Call Lynn-Penner Ash Winery at 503.554.5545 To your good health and happiness!