Will No. 9 Play Football Again?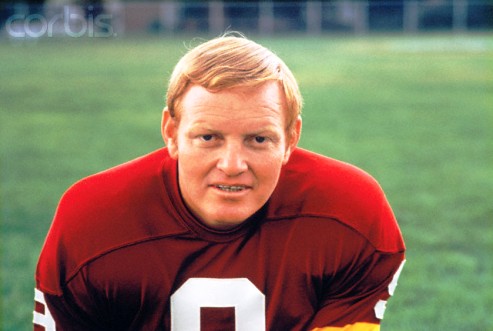 Hall of Famer and former Washington Redskin Sonny Jurgensen is preparing for double knee surgery this week. It will be done over two days. Sonny is the Voice of the Washington Redskins Radio with Sam Huff and Larry Michael.
He has suffered injuries from playing football over 40 years ago. "It was just time to get it done," says Jurgensen. With more than five surgeries on one leg during his long career, this operation will be performed by Dr. James Geurra, founder of the Collier Sports Medicine Center.
Sonny will recuperate in Naples, Florida. When asked by his six year old year granddaughter if he will play football again after the knee operation, Sonny responded with a wink, " I don't see why not." Watch out RGIII!