Will on the Hill: A Uniquely Washington Event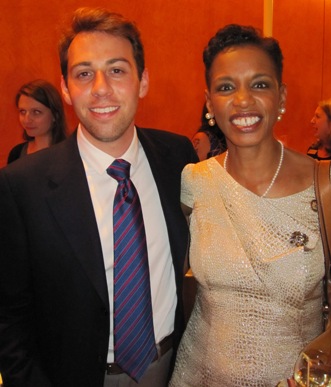 Monday night was the 10th anniversary of Will on the Hill, this uniquely Washington event which has raised millions for the education and community outreach programs ($400,000 this year) of the Washington Shakespeare Theatre. It is one of the fun nights in the theatre where members of congress let down their hair, so to speak, and perform in an original play that often makes fun of themselves.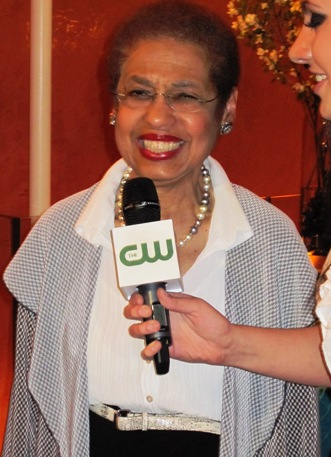 This years play, Speak the Speech, I Pray You! Written by the talented Peter Byrne and Directed by Alan Paul, was no exception to the rule. It was a take of on Romeo and Juliet, funny and timely and the readings by the members of Congress were spot on. The cast was led by Emmy Award winning (The West Wing) actor Richard Schiff and Tony Award nominee Veanne Cox.
Members of Congress included Senator Roger Wicker (R-MS) and Representatives' Shelley Berkley (D-NV) who is in the midst of what looks like a winning senate race, Gerald Connelly (D-VA), Donna Edwards (D-MD), Peter Petri (R-WI), Mike McIntyre (D-NC) and Eleanor Holmes Norton (D-DC). As always the cast included D.C.'s CFO Natwar Gandhi. This year there was even an Englishman, The Honourable Ian Liddell-Grainger MP, Member of the Parliament for Bridgwater and West Somerset.
The amazing Shakespeare Theatre Company has been led for the past 25 years by Artistic Director and Director Extraordinaire Michael Kahn. This year they have been honored with a Tony Award for best regional theatre which will be presented during the Tony Awards broadcast on June 10th in New York. I am sure Michael will enjoy that and one can only hope that he will get to interact with host Neil Patrick Harris as I think they would make a great comedy team. Maybe Michael will invite Neil to DC to either act in one of his plays or do an interview with him which Michael is so great at doing. That would attract a whole new audience to the Shakespeare Theatre.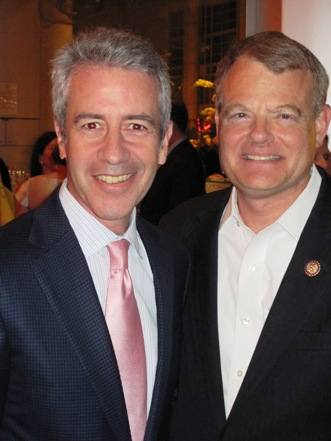 The production couldn't be produced and raise the kind of money it does without the hard work of so many community supporters of the theatre. This years Committee Co-Chairs were Bernie McKay from Intuitand Steve Ryan, from McDermott Will and Emeryand they did a yeoman's job. Corporate sponsors included The Hill, Intuit, MapHook, McDermott Will and Emery, Patton Boggs LLP, and CoStar Group.
To showcase the work of the education department at the Shakespeare the program began with the students from Dr. Henry Wise Jr. High School performing the act 4, scene 1 one from Much Ado About Nothing. The kids were nothing less than amazing.
The Shakespeare Theatre Company (STC) is one of Washington D.C.'s real treasures. For anyone interested in finding out more about their education programs or their 2012/2013 season just go online at www.ShakespeareTheatre.org. You will never regret it.