Wild Women of Georgetown Walking Tour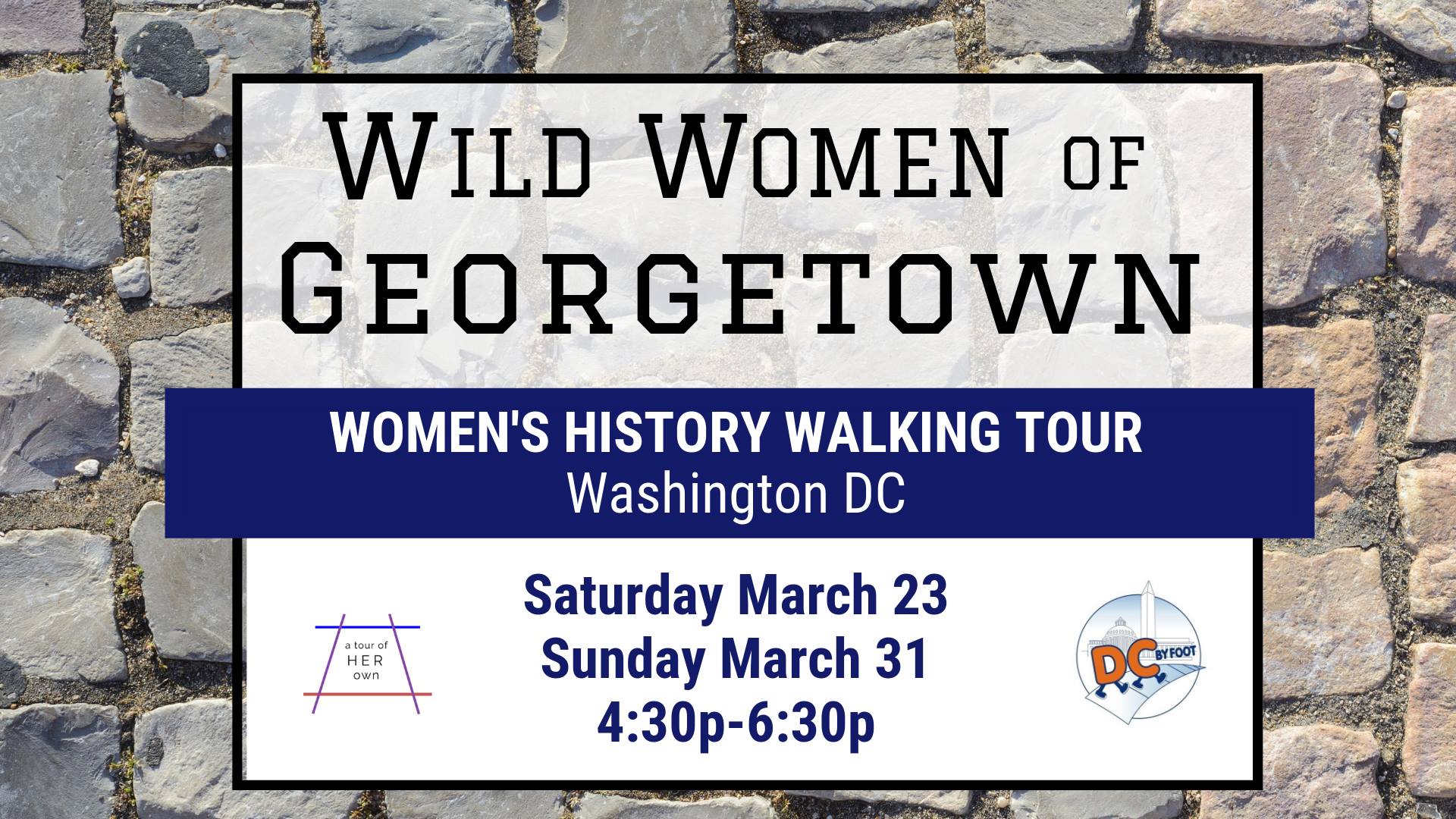 Stroll through our historic neighborhood focusing on the stories of the women who helped build it, run it, and celebrate it. Women from all centuries and from all walks of life.
This women's history tour, held Sunday, March 23rd and 31st from 4:30 – 6:30 pm, is being offered through a partnership between A Tour Of Her Own and DC By Foot in celebration of Women's History Month. This tour runs on a name your own price basis. You decide how much the tour is worth at the end of the tour. However, to ensure a suitable group size, there is a $3 non-refundable booking fee. All booking fees received from this special Women's History tour will be donated to The National Women's Party at the Belmont-Paul Women's Equality National Monument.
*/
For more information, click here.