WIDLS Segway Holiday Tour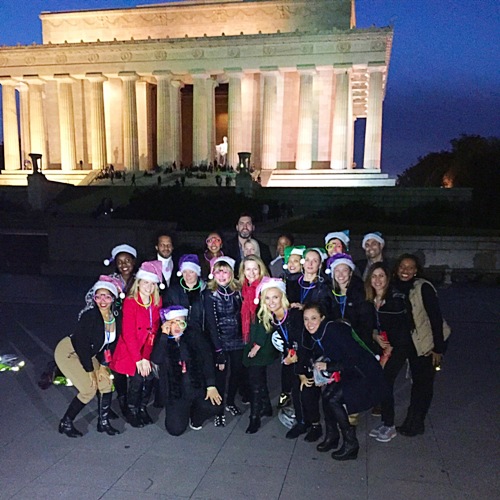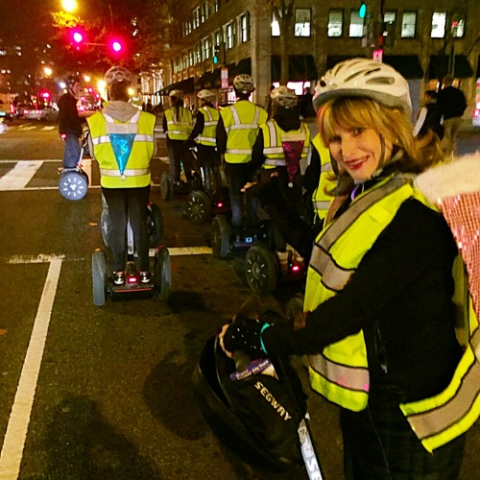 The entire team of the Washington Institute of Dermatologic Laser Surgery (WIDLS) broke out of the office (and way out of their comfort zone) for a holiday party like no other. Dashing around town and through the monuments, Dr. Tina Alster was laughing all the way as she led her team on a Segway tour of the downtown holiday decorations and more. A little bit of team building, a little bit of culture, and a whole lot of fun.
Around the Ellipse and toward the White House was a line of 25 fashionable doctors, nurses, medical assistants and the rest of the team outfitted in a colorful array of Santa hats, glowstick jewelry and sunglasses. Yes, that's right, the view was so bright that the glasses were a necessity in the unexpected 60 degree weather.
"This is not your average office party," Dr. Alster said. "My team deserves more! It's always an added challenge at this time of year to take time out of the office when we have been so busy readying everyone for the holidays and the new year ahead".
One thing is for sure … No one will forget this festive holiday celebration … and, naturally, the team was all wearing sunblock!