WIDLS Chevy Chase Hosts New Year, New You Event!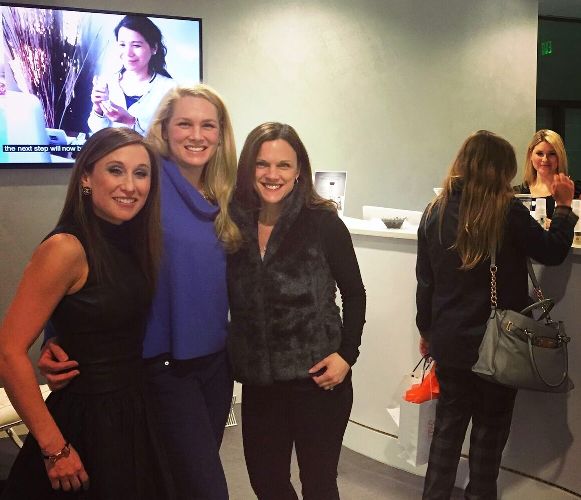 Last Thursday evening, Dr. Tina Alster's Washington Institute of Dermatologic Laser Surgery(WIDLS) location in Chevy Chase hosted a New Year, New You event.
Dr. Rebecca Kazin who spearheads this location, educated prospective new patients on cutting-edge treatments, while her staff provided tours of the sleek, modern space.
"You may not know this but you are in a really special place," said Dr. Kazin. "There are only a handful of practices like this one in the country. Dr. Tina Alster, who founded the practice 20 years ago, has been a mentor of mine for many years and a trailblazer in the field of cosmetic dermatology. Even places like Johns Hopkins Hospital do not have the depth and breadth of technology that we have here and at K street office. We are the doctors doing the research studies that end up determining patient treatments. We are lecturing and training the next generation of dermatologist as well as plastic surgeons. We sit at the table on our national committees to make sure patients have a voice and are being cared for properly. But how that really translates to caring for you guys, is that I know with complete certainty that we have the best technology available to treat our patients and we are the most well trained to do it."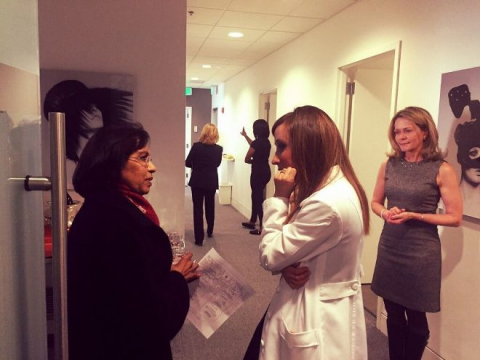 Attendees were greeted by representatives from several pharmaceutical and laser service companies who provided in-depth information about their products and treatments. New and existing patients were able to take advantage of a special 20% discount on the brand's skincare line, as well as services they have never received at the practice, including Dysport, Restylane, Fraxel laser, Coolsculpting and Thermage treatments.
Guests enjoyed skin-friendly nibbles like lemongrass almonds and a rainbow assortment of fresh vegetables. Additionally, there were platters of sushi rolls with healthy fats including avocado and salmon, which are good for skin, hair and nails. There were dark chocolate-covered cranberries to satisfy any sweet tooth and to provide the final antioxidant kick. Attendees sipped on Prosecco and water with antioxidant pomegranate seeds or raspberries.
Guests left the event with swag bags filled with Dr. T's "Magic Trio" of branded skincare products – Gentle Cleanser, Antioxidant CE Ferulic Serum, and BB Cream. There were also haircare products from Natu, and a complimentary issue of the latest New Beauty magazine. Everyone who attended was educated and inspired about the beautiful options available to them at the Washington Institute of Dermatologic Laser Surgery.
The Washington Institute of Dermatologic Laser Surgery is located at 5550 Friendship Blvd #110, Chevy Chase, MD 20815.