Why aren't better restaurants coming to Georgetown?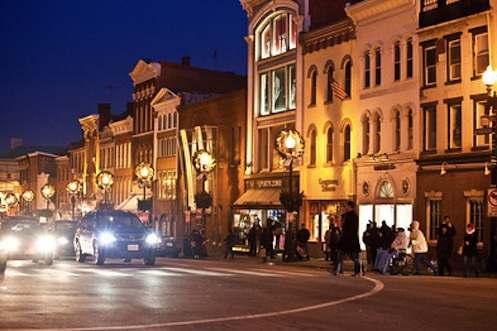 "Georgetown long ceased to be the buzzy must-be place for the next hot new thing," and the restaurants are mostly forgettable. That's the take of Washington City Paper's Lydia DePillis, writing about Wednesday's Georgetown Business Association/BID forum on nightlife.
"You rarely hear of an edgy, new concept planning to put down roots in Georgetown, which is loyal to its stuffy standbys," writes DePillis.
Linda Greenan, a vice president at Georgetown University, points out that 14th Street and Penn Quarter are filled with people from the neighborhood, while Georgetown's restaurants are more often filled with tourists."I think it has a Rodeo Drive image," said D.C. Nightlife Association president Skip Coburn, according to DePillis' thoughtful blog.