Who's Boring Now? -- Not D.C. & Its Artists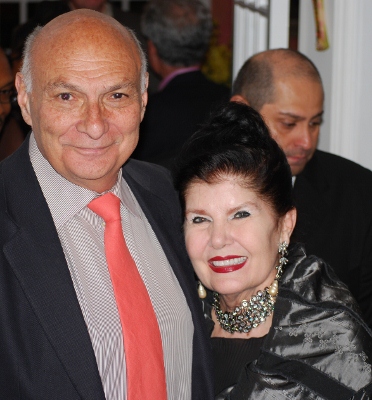 If creative leaders from elsewhere ever thought that art is dull in D.C., they are learning differently.
This city on The Potomac has always been on the cusp of challenging art, music, dance, theater, design, technology and everything else that's forward-thinking.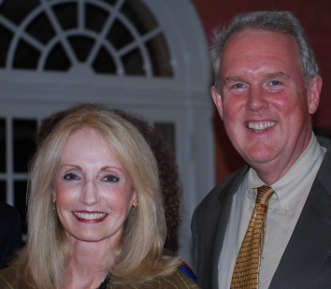 On Wednesday night, the DC Arts & Humanities Commission hosted art leaders at a festive party that jumpstarted the annual meeting of the National Assembly of State Arts Agencies (NASAA) Thursday-Saturday. It was the kickoff for Assembly 2012, where several hundred arts decision-leaders from states across the nation converge for the major gathering of public arts grant makers.
"The DC Arts and Humanities Commission is delighted to host the opening dinner of the NASAA at the home of chair Judith Terra," said commissioner Rhona Wolfe Friedman.
Terra, a point-person for D.C.'s inspired society, welcomed the 80-plus guests along with Lionell Thomas, commission executive director.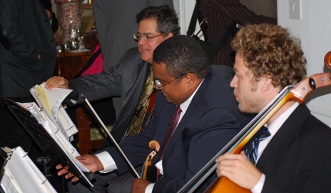 Among those at the dinner with numerous state arts leaders were City Councilman Tommy Wells; Michael Kahn, artistic director of Shakespeare Theatre Company; Molly Smith, artistic director of Arena Stage; and a contingent of DC arts commission members including Lavinia Wohlfarth, Gretchen Wharton, Susan Clampitt, Rogelio A. Maxwell, Christopher Cowan, Danielle M. St. Germain-Gord, and Mary Ann Miller.
Besides attending seminars, artistic performances, lectures and other events, the conventioneers will take excursions through downtown D.C.'s Penn Quarter. They also will be entertained by acclaimed mezzo-soprano Denyce Graves, The Washington Ballet and U.S. Poet Laureate Natasha Trethewey.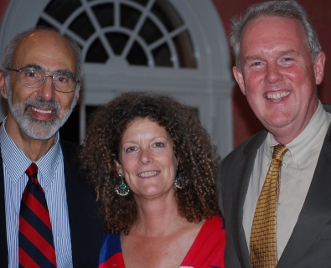 NEA Chairman Rocco Landesman is to address participants about how art and design are revitalizing communities and enhancing quality of life.