WHOA! I Feel Good ...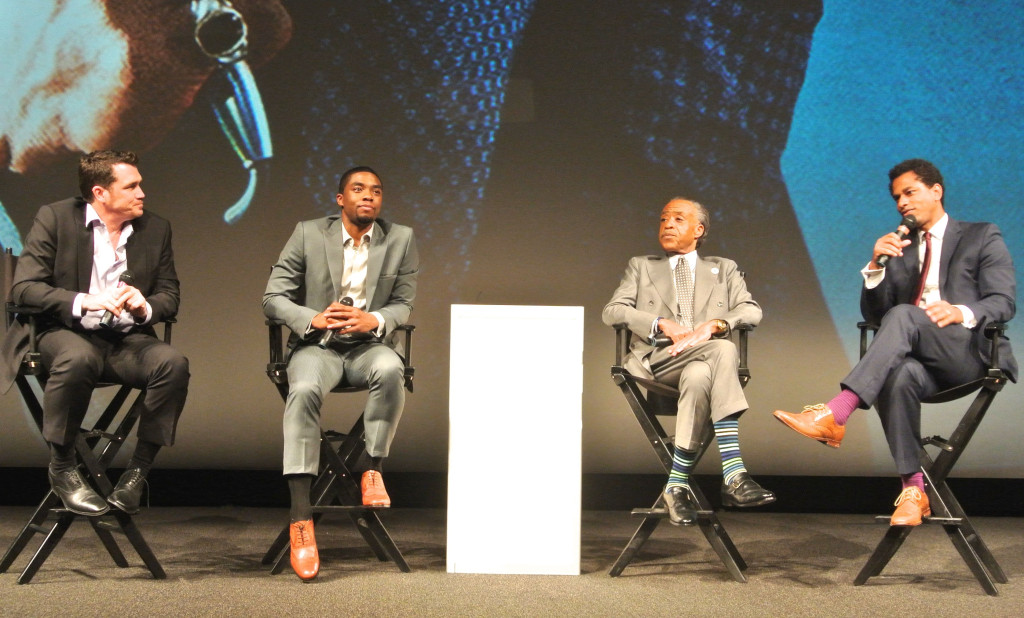 "When he put out Black & Proud, we talked about it for the rest of his life. We went overnight from Negro to Black," said Rev. Al Sharpton when praising the late father of funk music James Brown, the subject of Comcast and Comcast NBCUniversal new biopic "Get on Up" at a Q & A preceding the screening at The Newseum.
Guests were transported back to the 60′s via the set design, a chance to play Soul Scramble, Get On Up band music and a plentiful spread of Southern fare created by Events by Andre Wells.
"The film takes audiences on a journey from Brown's impoverished childhood to his evolution into one of the most influential figures of the twentieth century," said David L. Cohen, Executive Vice-President of Comcast Corporation. "It's an important story about an important person. It was also a very difficult film to make.