Who Will be D.C.'s Next Mayor?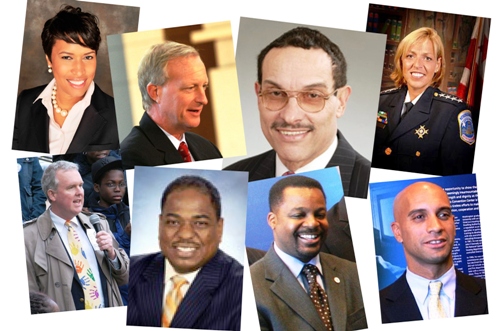 We've got a while to go before anyone even declares any interest in running in 2014, but with all the recent press about how Mayor Vincent Gray got elected, with two aides admitting to secret payoffs, and a possible off-the-books "shadow campaign," some voters are joining The Washington Post, dcist, Huffington Post and City Paper voicing strong opinions and looking ahead.
The field is wide open, and may include a current police chief, four D.C. councilmembers and its chair, and the current and former mayor. What they all have in common is party affiliation: Democrat.
Kwame R. Brown, D.C. Council chair, Muriel Bowser, Ward 5, Tommy Wells, Ward 6, Jack Evans, Ward 2, and Vincent Orange at-large councilmember.
Cathy Lanier is D.C.'s police chief and one-term D.C. mayor, Adrian Fenty lost to Gray.
Whom would you like to see be our next mayor? Take our poll and if your choice isn't here, let us know who and why.