'Whitey'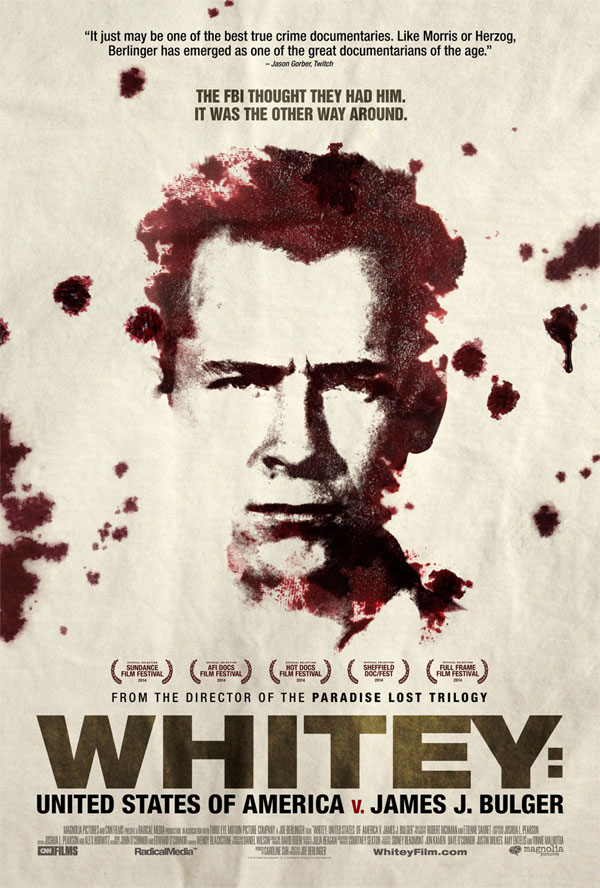 Bulger was "one of the most vicious, violent criminals ever to walk the streets of Boston," said Assistant US Attorney Fred Wyshak at the trial of James Bulger, Jr. a.k.a. "Whitey" Bulger.
"From Academy Award-nominated director Joe Berlinger, WHITEY: United States of America v. James J. Bulger is a sweeping and revelatory documentary film that follows the trial of the infamous gangster James "Whitey" Bulger, using the courtroom action as a springboard to examine accusations of multi-faceted corruption within our nation's law enforcement and legal systems." Production Notes
You didn't have be a Bostonian to be intrigued by this case, but since this columnist is - a Bostonian – we were particularly grateful to receive an advance copy from Magnolia Pictures. We were also intrigued because we knew a few legal eagles inside the courtroom, although we weren't able to pry away any juicy tidbits.
"Whitey" follows the 2013 trial of the notorious Boston mob boss James "Whitey" Bulger, the real-life inspiration for Jack Nicholson's character in the 2006 Best Picture winner "The Departed." The documentary also sheds light on the families Bulger terrorized and the government corruption that sustained his criminal activity. "Whitey" premiered at the Sundance Film Festival in January and has since been screened at numerous festivals nationwide. He was on the lam for sixteen years and eventually picked up in Santa Monica. We probably ran into him at Shutters on the beach for all we know.