Culture
|
January 23, 2022
|
White Noise at Studio Theatre
Thought provoking, brilliant acting, a must-see.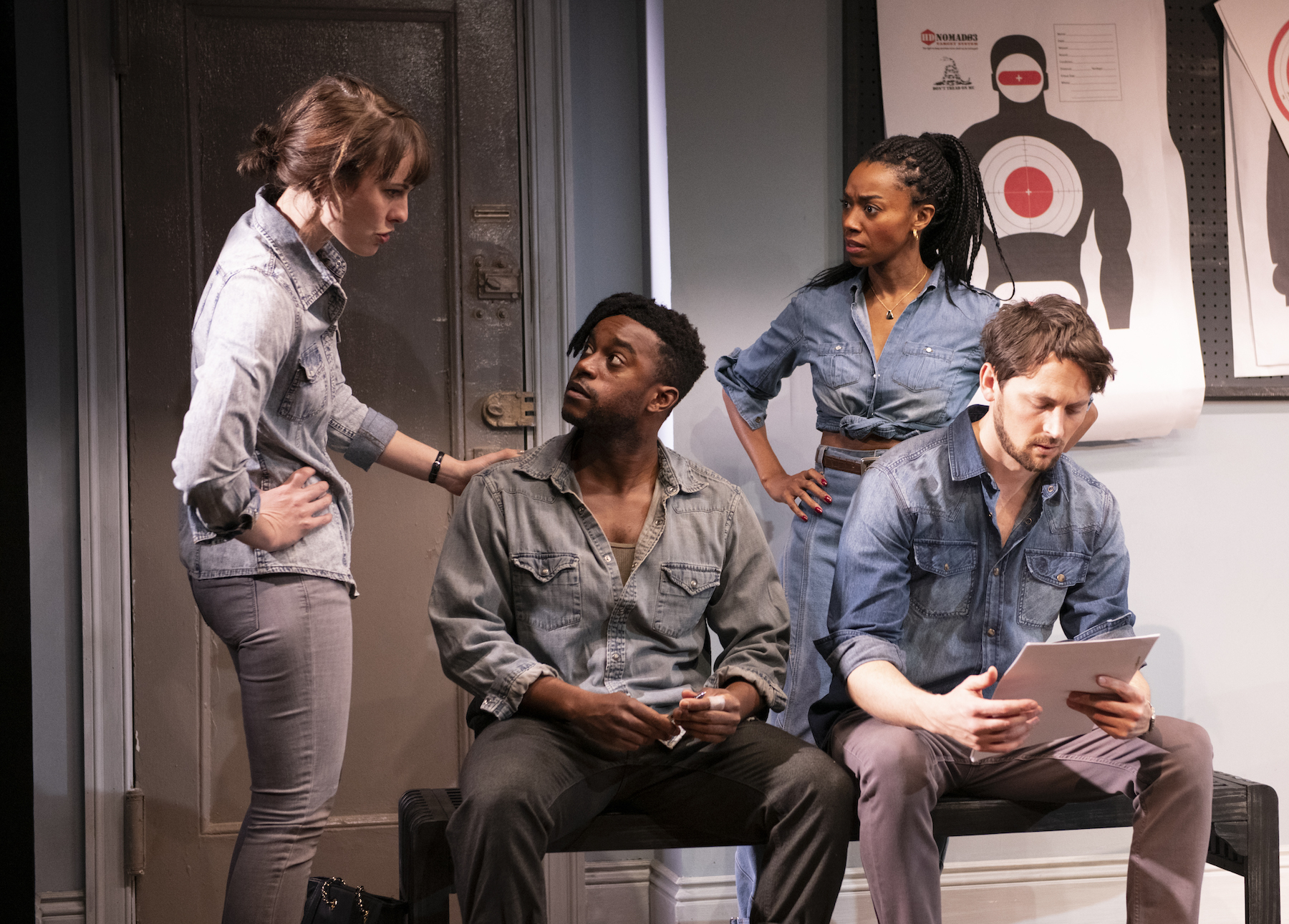 White Noise at Studio Theatre is not to be missed. As their online introduction says White Noise is about "Leo, Dawn, Ralph, and Misha, four longtime friends and sometimes lovers, who are coming into their own in the city, until a violent police encounter prompts Leo to suggest an audacious experiment that unmasks long-simmering secrets among the group. Pulitzer Prize-winning playwright Suzan-Lori Parks brings her bold sense of humor and history to a story about four thirtysomethings in a not-at-all post-racial world."  As the story unfolds you clearly understand racism and sexism are still a major part of our society today and impact all our lives whether we realize it or not. Misha (Tatiana Williams) a Black woman is in a relationship with Ralph (Quinn Franzen) a white man.  Dawn (Katie Kleiger) a white woman is in a relationship with Leo (RJ Brown) a Black man.  Their interaction makes for riveting theater. Playwright Susan-Lori Parks looks at racism from a personal and societal point of view and a gender-based view as well. 
The play opens with Leo giving a monologue on how they all met and then moves slowly into their lives and issues today as they let us delve deeper into their thoughts and lives. While all four actors are absolutely incredible, RJ Brown as Leo is brilliant. 
Image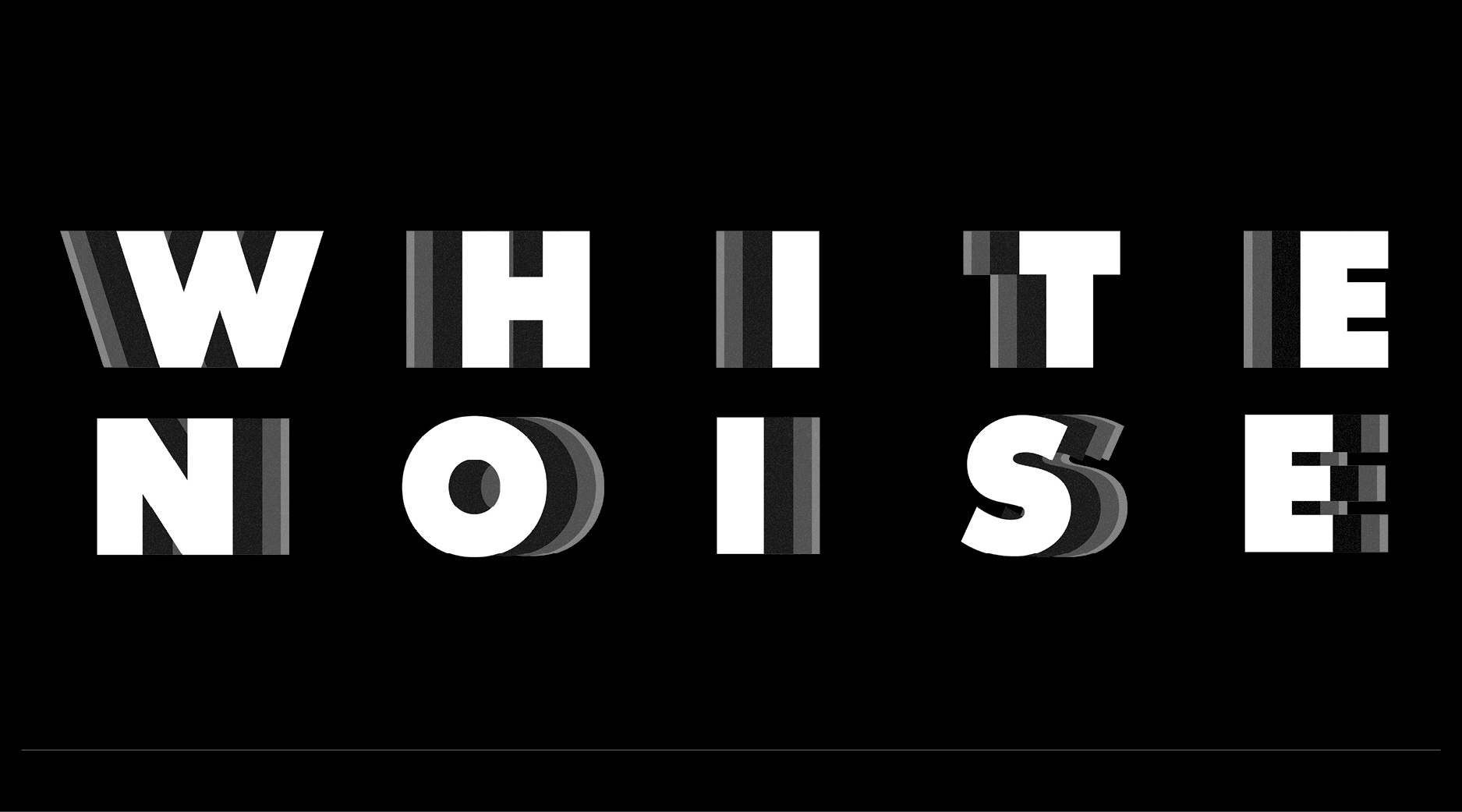 When the play opens it appears both couples seem to manage their relationships but very quickly each face something in their life and work that moves the play into incredible directions. Leo comes home to Dawn having been beaten by the police for just 'walking while Black'. He begins to speak about slavery and how from his perspective if a slave had walked down the street and been stopped by the police and told them who owned him, he would have been treated better because he had a white owner. So Leo decides to ask Ralph to sign a contract, where Ralph will own him and Leo will be his slave, for forty days. The play takes off from there moving into areas of racial injustice, male/female relationships, and gender equity. It's a lot to take in, but superbly done and you can't help but internalize and think about how everything being said from the stage can relate to your own life or the lives of people you know.
The title of the play comes from a box that produces white noise to help Leo who can't sleep. It is symbolic of the white noise around all of us. Studio theater warns patrons "This production contains the use of herbal tobacco, flashing lights, and multiple gunshot sound effects. It has depictions of slavery and racially motivated violence and manipulation, simulated intercourse, partial nudity, multiple gunshots, and brief use of the n-word." Interestingly even though I was warned the gunshots are sound effects, when a gun was pointed into the audience in the aisle in which I sat, I ducked. Couldn't totally get the thought of what happened on the Alec Baldwin movie set out of my mind. 
White Noise is directed beautifully by Reginald L. Douglas.  The production team includes Lighting Designer Alberto Segarra, Costume designer Dominque Fawn Hill, and Intimacy and Fight choreographer Chelsea Pace among others.
This is Studio Theatre's first live, in-person production in nearly two years. It is more than worth the wait. White Noise will be at Studio through February 20th. Tickets can be purchased online. Studio Theatre follows all CDC and DC Covid guidelines to ensure the safety of its patrons, staff and actors.