Calendar
|
November 3, 2021
|
Whiskey Tasting at City Tavern
Sample whiskey from George Washington's distillery.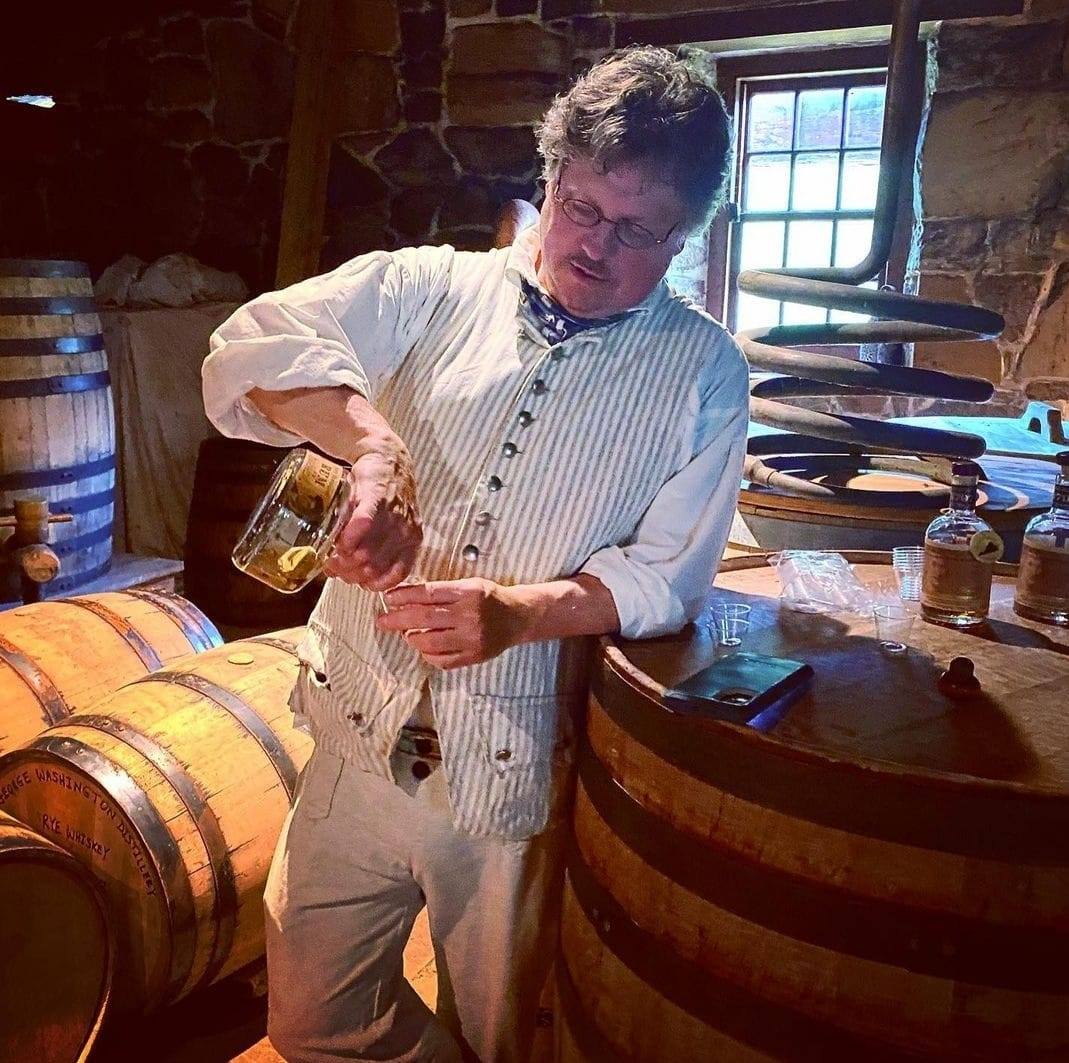 The City Tavern Preservation Foundation and George Washington's Mount Vernon cordially invite you on Thursday, November 4th from 6:30-8:00 pm, at the historic City Tavern, where George Washington may have raised a glass on more than one occasion, to sample whiskey from Washington's own distillery at Mount Vernon.
Steve Bashore, Director of Historic Trades and Head Distiller at Mount Vernon, will give behind-the-scenes insight into the history and distilling process at our first President's home. He will lead through a flight of whiskies including an unaged and 2-year aged rye whiskey produced at Mount Vernon using Washington's original mash bill as well as an additional commercial aged rye for comparison. This batch of 2-year Straight Rye Whiskey is Mount Vernon's first whiskey release aged in large 53-gallon barrels.
Reservations for this select opportunity will be held to just 50. Guests will enjoy the educational programming, flight of three whiskies, nibbles to accompany the spirits and a commemorative tasting glass to take home to your own estate. The City Tavern is located at 3206 M Street in Georgetown.
Attendees must be 21 or over. Purchase tickets here.