Where's Jack Spade going?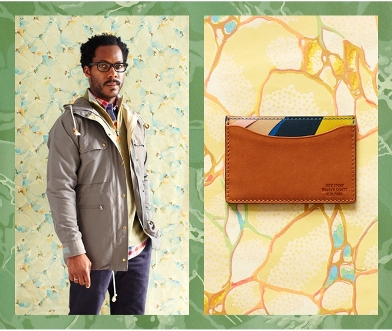 Say Jack Spade and you think Kate's brother or is it husband? Close. Husband Andy got the idea from his wife's wildly popular line of Kate Spade women's bags. Recognizing that men needed to carry stuff too, the first JACK SPADE-designed bags were sold to a hardware store in 1997 to see how well they really worked.
From there, Andy co-founded the men's brand in 1999 and opened the first New York JACK SPADE shop in Soho. Dedicated to the idea that men's items should "represent honest, thoughtful design and practical purpose" like military issue Chinos and Levis for workmen, the JACK SPADE line of men's clothing, bags and accessories is very real, while the name is fictitious. Sold to Liz Claiborne in 2007, the aesthetic continues.
Starting the first week of September, Georgetown will have its own JACK SPADE. According to a JACK SPADE spokesperson, the exact Georgetown location is still under wraps. Stay tuned.