Where Are They Now? WMAL's Harden and Weaver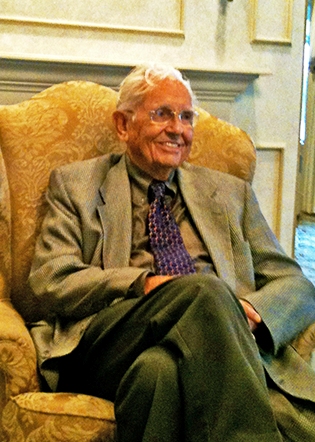 Aging gives you some perspective, allowing you to look back on memorable experiences and appreciate a moment in time. It always feels good to catch up with those who had a significant impact on your life.
I worked at WMAL Radio in Washington, D.C. for over 32 years, ten years as Harden and Weaver's executive producer and then 22 years as the top seller in WMAL sales. As a further disclaimer, I am married to the former Vice President and General Manager of WMAL Radio, Andy Ockershausen.
After viewing a new documentary produced by Rick McCLure and David Sproul, called "WMAL, the Grand Family Station," I started thinking about the impact that WMAL had on the Washington market. To this day, listeners ask me for an update on the WMAL family of performers: Harden and Weaver, Ed Walker, Bill Mayhugh, Willard Scott, Trumbull and Core, John Lyon and Tom Gauger.
Over the next six months, I will let you know what these local radio legends are doing now.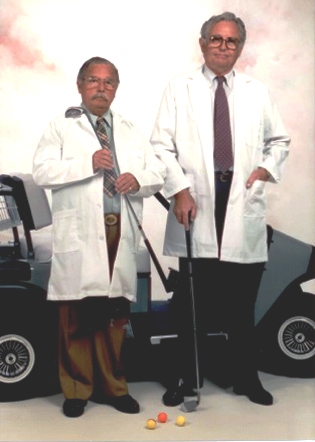 As the morning show producer, I came in contact with listeners and advertisers who insisted that their dials were rusted on WMAL. Whether listening to daily programming or to the Washington Redskins, the University of Maryland football and basketball, or Caps hockey, WMAL was the thread that connected them to their community through award-winning news, sports, traffic and weather. Their listening habits ruled their lives, like leaving the house when the hymn came on or waking up to the march. It was an everyday routine that WMAL listeners swore by in the 1960's through the late 1980's. WMAL listeners were some of the most devoted and responsive around ... and they couldn't start their days without Harden and Weaver.
Frank Harden and Jackson Weaver, the WMAL morning show team for over 32 years, at one time represented 28% of the market share, that's one in every four listeners, unheard of in this day and age. The show ended in 1992, when Jackson Weaver died of kidney failure. Frank continued on for several years after Jack's death with Andy Parks and Tim Brant, but it was never the same.
I caught up with Frank Harden on the occasion of his 90th birthday party at Kenwood Country Club. He is as quick- witted and funny as he was 50 years ago. Never one to complain about aging- he always said and continues to say, "consider the alternative."
At one point during the party, he mentioned that the evening before he had dinner at the club, with 14 members of his family named Harden. He was very proud of that fact. Many had come from his hometown of Savannah, and his kids and grandkids from Miami, Naples, New York and California to help him celebrate this milestone.
Many of his WMAL friends were there to celebrate too, including Guido Adelfio of Bethesda Travel and his wife MaryAnne. Bethesda Travel may still be the longest running advertiser on WMAL, over 52 years. Tim Brant, Bill Mayhugh, Willard Scott, Ed Walker, ABC Bureau chief Robin Sproul and her husband David Sproul, chief engineer at WMAL. It was a who's who of radio pioneers.
Frank and his lovely wife Berit enjoy good health and their extended families between their homes in Chevy Chase, Dewey Beach and Stockholm, Sweden.