When not in Rome...Obama and Gray luminaries go Italian in Bethesda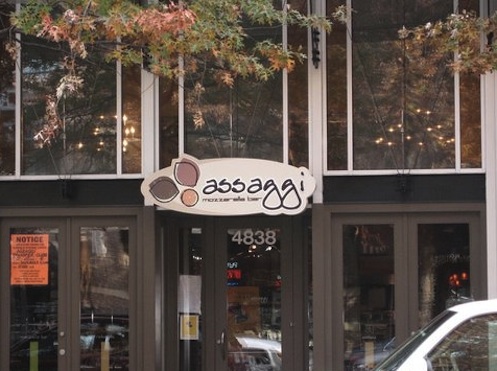 Georgetown wasn't the only destination for government bigwigs over Fathers Day weekend. Bethesda Row, which is almost neck 'n' neck with Georgetown for sporting the most Italian restaurants, got its fair share of luminaries, too.
U.S. Attorney General Eric H. Holder Jr. and his wife dined at Assaggi Mozzarella Bar on Saturday night. They shared a buffalo mozzarella platter. Both had risotto with lobster.
Outside on the patio, the soon-to-be chair of the D.C. Arts and Humanities Commission, Judith Terra, dined on lasagne.
On Father's Day, Italian ambassador Giulio Terzi di Sant'Agata, his wife and two children had a light lunch at Assaggi. They all shared the mozzarella platter and a platter of the dried cured meats.
Assaggi Mozzarella Bar is at 4838 Bethesda Ave. in Bethesda. Tel. (301) 951-1988. Read more at www.assaggirestaurant.com.