Wheels Down Georgetown
May 19th is Bike to Work Day.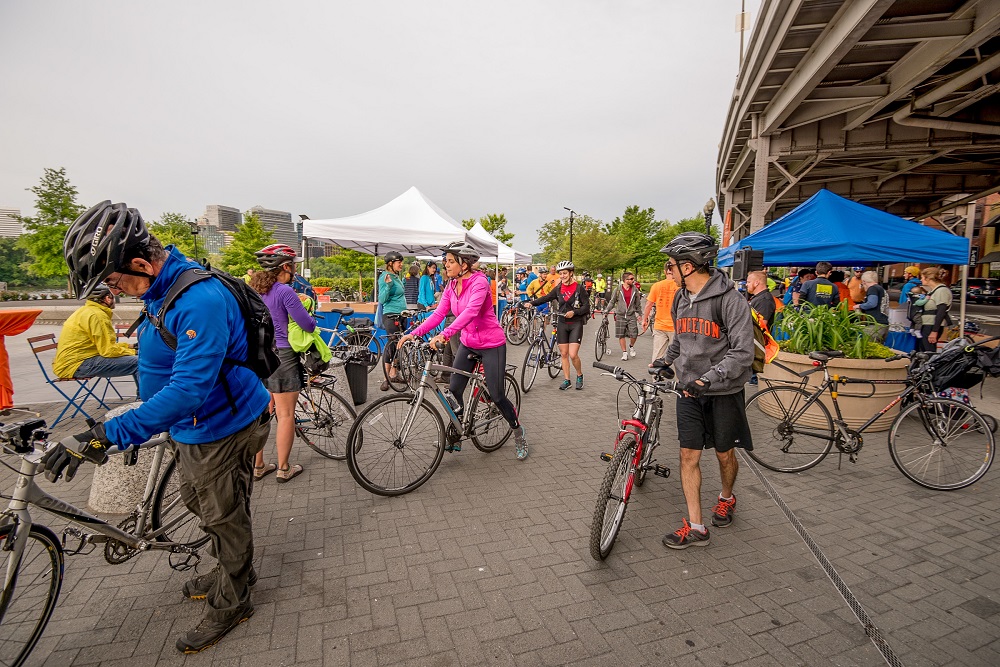 On May 19, 2023, area commuters celebrate bicycling as a clean, fun and healthy way to get to work during Commuter Connections and Washington Area Bicyclist Association's Bike to Work Day.  Register here.
Meet at Georgetown Waterfront Park (K St & Wisconsin Ave NW) from 7:00 am to 9:00 am.
Georgetown BID sponsors a "pit stop" in Georgetown Waterfront Park where commuters can enjoy complimentary refreshments and bicycle-themed giveaways.
The first 15,000 who register and attend the event by bike will also receive a FREE T-shirt.