What's next, Mrs Landingham?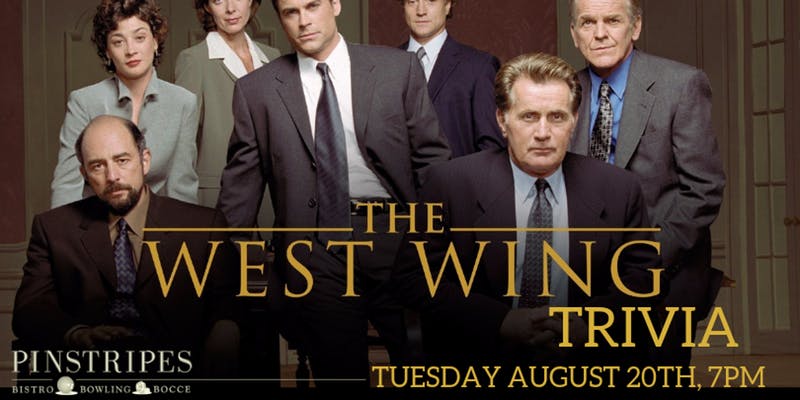 Why West Wing Trivia, that's what's next! Head to Pinstripes Georgetown on Tuesday, August 20th starting 7:00 pm for The West Wing Trivia.
Don't forget to wear your Bartlet For America campaign buttons and never doubt that a small group of thoughtful committed citizens or trivia champions, can change the world.Tickets are free. Maximum team size is 8. Reserve your tickets here.
*/
The best way to reserve tickets is by selecting a team captain and having them be in charge of tickets for ALL team members. For example, if CJ, Leo, Josh and Toby are a team and Leo gets put in charge, he will then reserve tickets for himself, CJ, Leo, Josh and Toby = (4) in total. Please only reserve single tickets if you are playing by yourself. Pinstripes will send a confirmation email to everyone closer to the event.
Pinstripes is located at 1064 Wisconsin Avenue in Georgetown.