What A Swell Party: Italian Style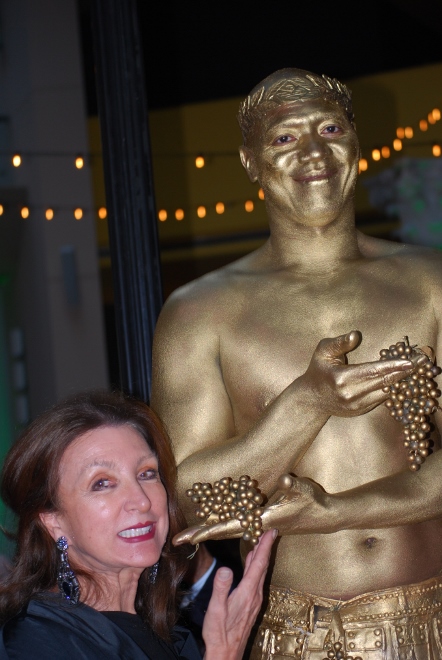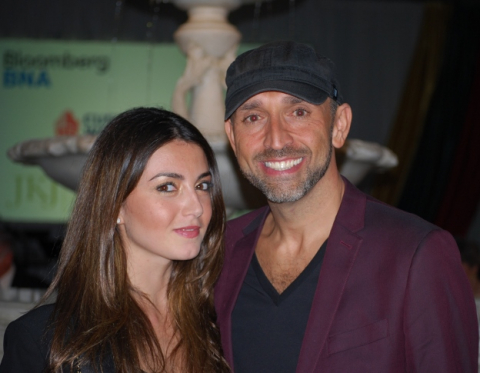 The 350+ partygoers at Celebrazione della Cura, a party and elegant Italian market to benefit the Washington Home & Community Hospices, were greeted by a fun cool guy – sprayed in gold glitter and dangling bunches of golden grapes. He set the atmosphere for the rest of the evening: upbeat and joyful.
He didn't say a word and barely moved on his pedestal, but he didn't need to. (see photo above)
The gala, celebrating the 125th anniversary of the organization in northwest DC, was held at the Italian Embassy Saturday evening. About $100,000 is expected to benefit the hospices once the final figures come in, said Tim Cox, chief executive officer.
Attending were many familiar social faces. To name a few: Singapore's Ambassador Ashok Kumar Mirpuri; Netherlands' Ambassador Rudolf Bekink, Esther Coopersmith, Aniko Gaal Schott, Didi Cutler, Marlene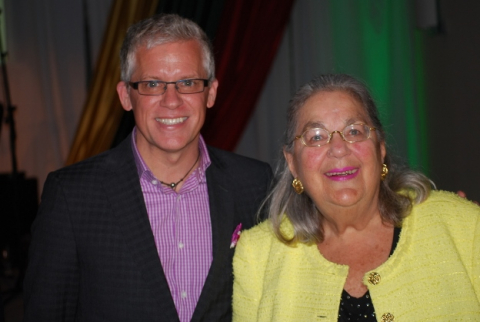 Fred Malek, Donna Shor, Judith Terra, Alexandra Villard De Borchgrave, Barbara Hawthorn, Christine Warnke, and Sharon Collins Casey (chair of the board).
Although he didn't make it because of prior campaign commitment on educational issues was mayoralty candidate, Councilmember David Catania, who was on the honorary host committee along with Councilmember Mary Cheh.
Part of the proceeds from the sales of elegant jewelry, women's clothing, and men's ties and shirts will go to the hospices, which provides care for patients. Eduardo DePani Napoli in Chevy Chase displayed gorgeous men's ties and shirts. Also displaying upscale merchandise for the cause were Neo Shop, Rome; Melitta Paterni; Vivian Cavalieri; D & M Design; Francesco Marra (pizza); and Paul's Wine & Spirits.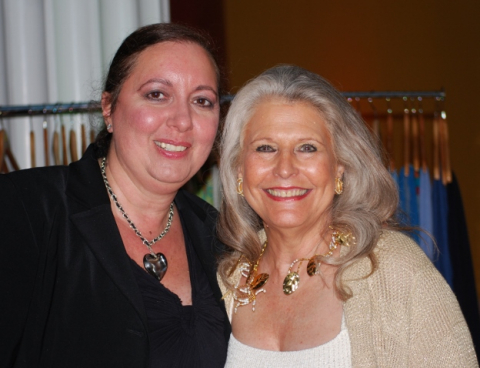 As guest arrived in the main ballroom, they were greeted silently, although with a mischievous grin, by the hulk in gold paint, a Romanesque fountain in room-center which was surrounded by dish after dish of catered cuisine, and an Italian band featuring upbeat songs played by pop/rock band i-Talians.
Opera singers Chrissellene Petropoulos and Rolando Sanz, with violinist Rafael Javadov, filled the huge room with jubilance. Taking the stage to give a talk about her native Italy was Rosalia Acampora, hostess at il Canale restaurant in Georgetown.
Highlighted in the program booklet were words of wisdom gleaned from residents and patients of The Washington Home & Community Hospices. A sampling;
Wear lipstick every day.
Clap for others.
Hold hands.
Sleep less.
See the world.
Don't get crotchety.
Be around children.
Stay curious.
Plant a garden.
Bake from scratch.