What is Mineral Powder Sunscreen?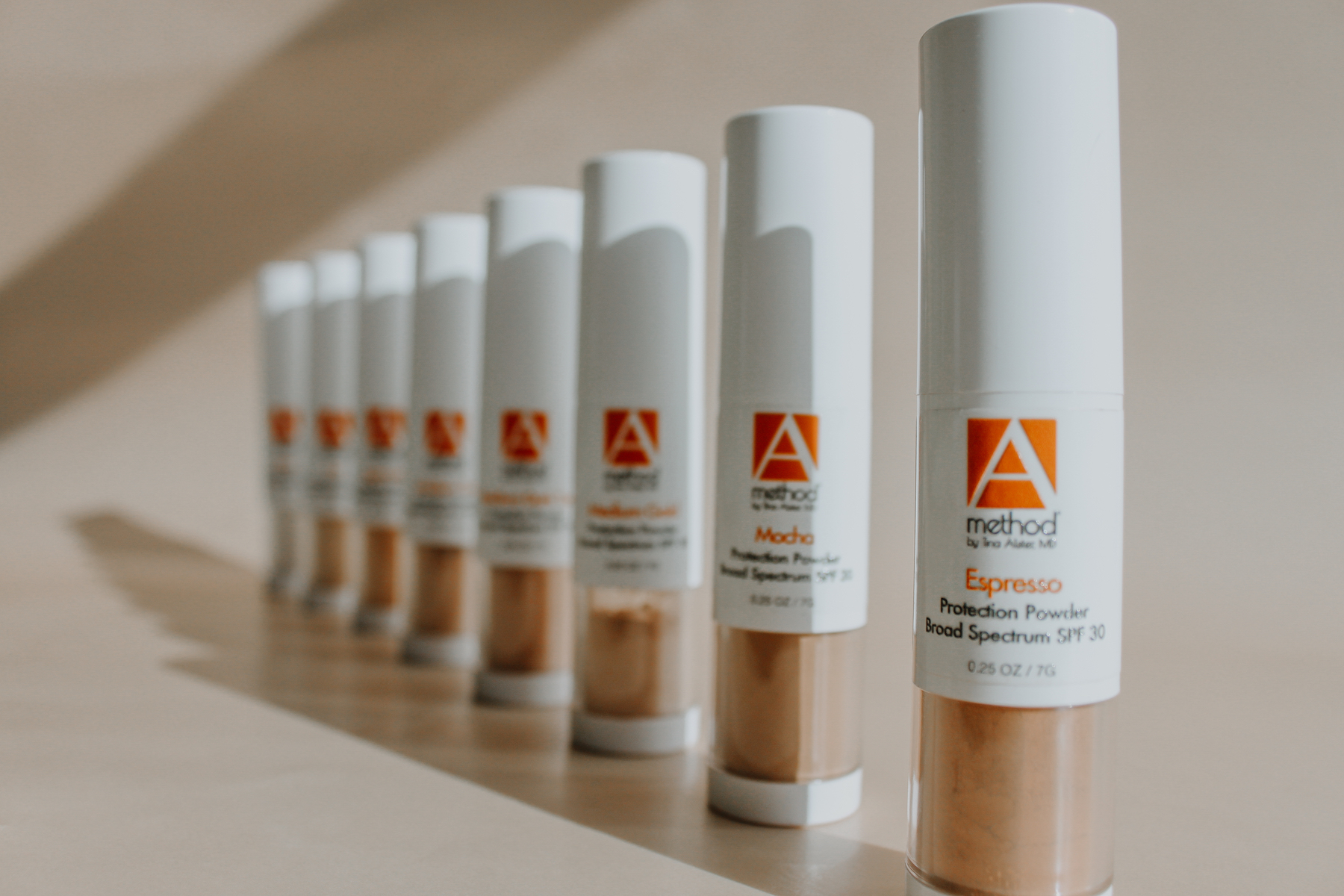 Mineral powder sunscreens are an alternative to traditional chemical sunscreens. Most are formulated with earth minerals like Titanium Dioxide, Mica and Silica and offer a convenient solution to daily sunscreen reapplication that doubles as full-coverage foundation.
• Applicable alone or over make-up
• Buildable, lightweight coverage
• Free of oils, chemicals, dimethicone and other skin stressors
• Provides barrier protection against sun and pollution
Are Mineral Powder Sunscreens Effective?
Most mineral powders are as effective (or more so) than traditional SPFs because they are much easier to re-apply throughout the day. The hydrophobic composition of mineral powders also make them truly water resistant and more effective for hot, humid climates. Protection Powder Sunscreens feature SPF 30 - SPF 50 level Broad-spectrum protection against UVA/UVB rays from the sun - which are most damaging to skin.
Why Use Sunscreen Everyday?
From Dr. Tina Alster, "Sun protection is the single most important factor in preventing skin aging (and development of skin cancer). I liken its use to the automatic use of seatbelts while driving - it becomes a habit, regardless of where you are going.
My biggest piece of advice is to protect the skin during the day with application of a topical antioxidant (vitamin C) followed by a mineral sunscreen of at least SPF 30. Sunscreen is often skipped because it tends to feel heavy or greasy and can clog pores - especially when reapplying throughout the day (and over make-up). A great alternative that I recommend is mineral powder sunscreen – it's lightweight, easy to apply, and provides consistent coverage and protection for the face and scalp."