What I Learned In The Galápagos: Part II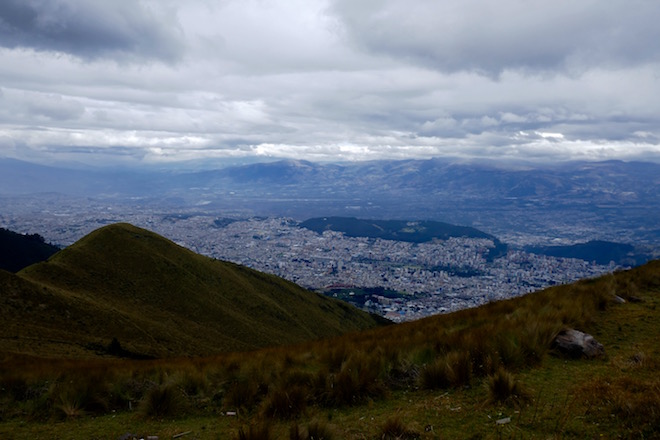 If you missed Part I, here it is.
11. You might get a free weekend in Quito if you try to get home during a hurricane.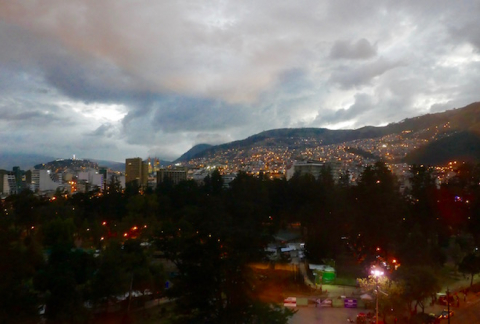 12. AKA most underpublicized tourist attraction, TelefériQo (aerial gondola lift) on Pinchincha Volcano to Cruz Loma lookout, one of the world's highest at 12,943 feet.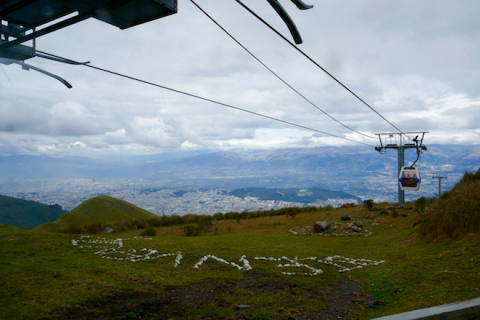 13. If you're scared of heights, share your gondola with kids.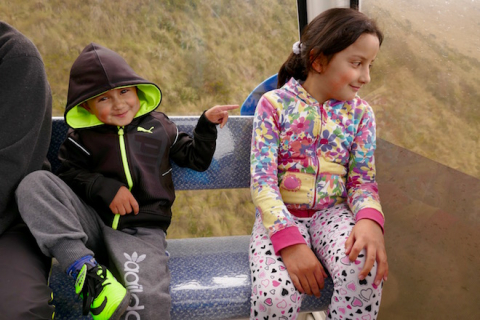 14. Panama hats are made in Ecuador.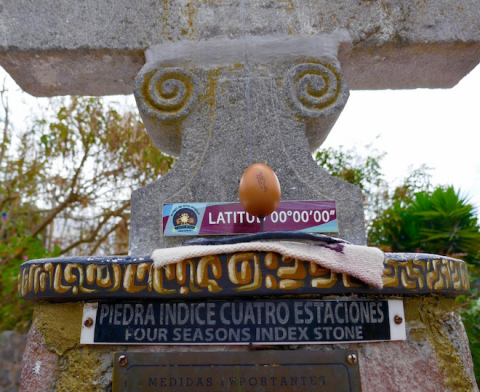 15. At the middle of the world (Ciudad Mitad del Mundo) you can balance an egg but not walk a straight line. Water flows both counter-clockwise and clockwise (straight) down a drain due to Coriolis effect.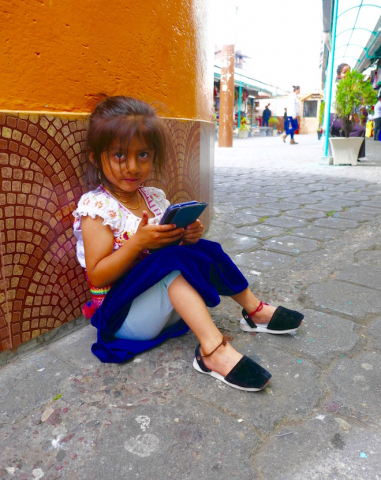 16. iPhones are popular here too.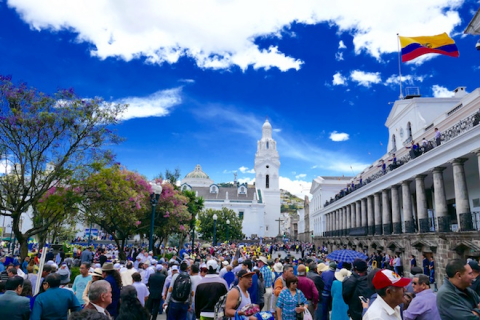 17. You say you want a revolution? Public protest erupted in Old Town Quito on September 12, 2017 over former Ecuadorian president Rafael Correa's government amendments.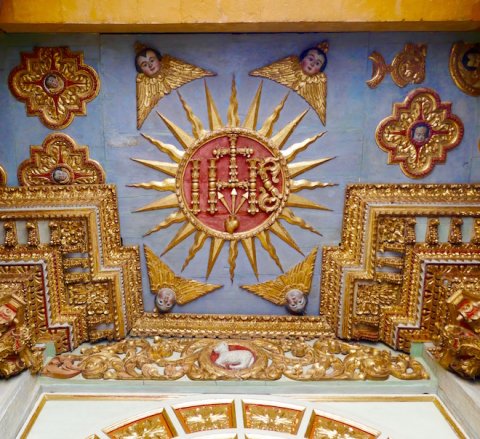 18. Sometimes way too much gold works. The spectacularly ornate Jesuit church, nicknamed La Compañía, is one of the most significant works of Spanish Baroque architecture in South America. There's gold leaf and gilded plaster everywhere (no photos allowed inside).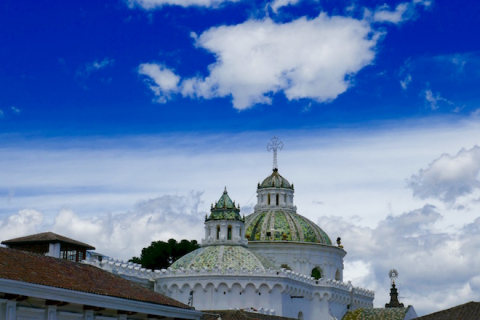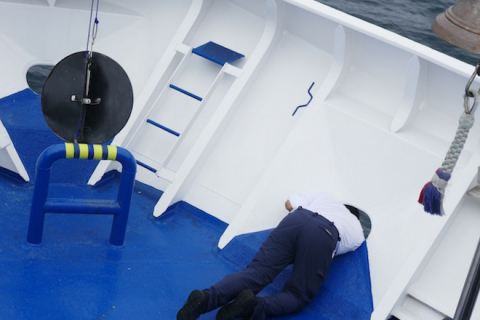 19. Not even the crew is jaded. When orcas dance around the ship at dinnertime, get up close.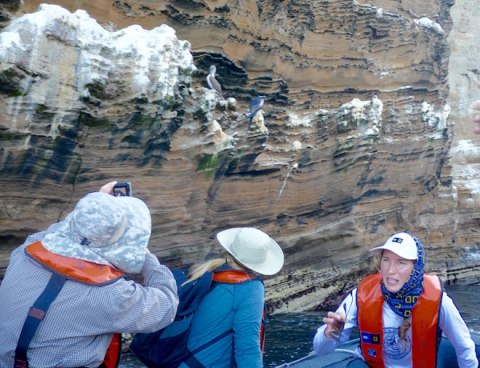 20. Everyone connected with Lindblad Expeditions and National Geographic is passionate about preserving, reveling in, and telling the world about the unique and breathtaking life in the Galapagos.