What a Girl Wants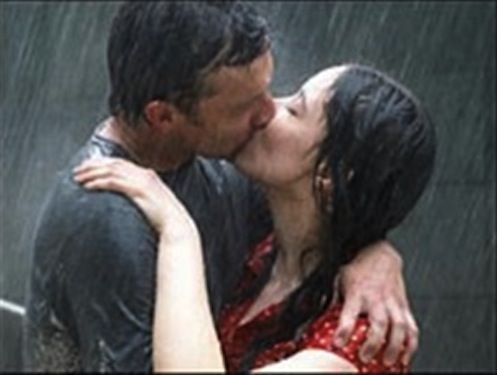 OK boys.
It's time to snap out of that beer-and-chips induced Superbowl fog and back into reality. That's right. Valentine's Day is Sunday. Am I sensing a little panic? Maybe a cold sweat? But don't worry - I'm here to help. And I'll let you in on a little secret. We're not looking for diamonds or a trip to Bora Bora. What we want from you is a little effort and a bit of insight into what'simportant to us. It shows you care. It shows you listen. So follow the guidelines below and show the girl you love that, yes, YOU ARE THE MAN!
FLOWERS
Receiving flowers from a man is one of life's simple pleasures. Alas, all flowers are not the same. You may think a dozen red roses from the local grocery store is a nice gift. But you might as well pick up a MacDonald's Big Macand wrap it with a red bow. Cheap and easy is not the way to say "Je t'aime". Think unique, glamorous, one-of-a-kind … like your beloved.
Lush arrangements that are colorful and dramatic.
Michael Lanni's creations are unique, architectural and exotic.
I've mentioned before how much I love Saipua's flowers. But they only deliver in New York. So if you're lucky enough to live in Manhattan or Brooklyn, it's time to drop some not-so-subtle hints to your man about these incredible blooms.
JEWELRY
Diamonds are a girl's best friend, but these days I find many women are less concerned
with jewelry houses and labels and more interested in unique, statement-making pieces.
This catalog is my go-to source for everything chic and dramatic, especially jewelry. Fabulous!
Bobbie is local, but her pieces have global sophistication.
Her one-of-a-kind necklaces are for the the chic, risk-taking woman.
For the woman who loves vintage. This jeweler's inventory always blows my mind.
SWEETS
Not all girls love chocolate, but those who do are typically fanatics. If so, a Whitman's
sampler isn't going to cut it. Washington has some fabulous chocolate shops with staff
who are knowledgeable and eager to help you select that perfect Valentine's Day treat.
This Belgian café has a delicious menu, wine and beer, outdoor seating and delightful service.
And then there's the chocolate. Owner and chef Niel Piferoen creates his specialty
pastries, truffles, etc. on site. A true gem for the beau who aims to impress.
Virginia native Jason Andelman creates hip, modern confections.
DINNER
For me the key to a romantic dinner is an intimate space, a unique menu, stellar
service and a dimly lit, sultry atmosphere, Ask for a booth with some privacy,
but avoid no-man's land in the back; you want to enjoy the buzz of the restaurant.
Bourbon Steak at The Four Seasons
Elegant interior, elegant cuisine, elegant service.
Sophisticated dining in a laid-back environment.
Fashionable and romantic – imagine Jimmy Choo as a restaurateur.
THE WRITTEN WORD
And don't forget to tell your girl just how much you love her with a handwritten note!
This exquisite Valentine is a Delphine Studio design available through Etsy.