What Does Georgetown Taste Like?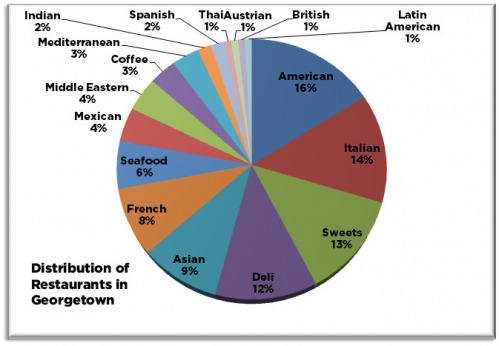 The Georgetown Metropolitan is a genius! Who knew we needed this data until he gave it to us?
Monday night at the ANC meeting, the BID presented its plans for the next upcoming Taste of Georgetown festival. Later on, the liquor license application of Lapis, a proposed Afghan restaurant, was discussed. Perhaps he was just hungry, but it got him wondering: what types of restaurants dominate Georgetown?
Being a nerdy wonk that he is, GM made the pie chart above. Read more