Style
|
February 11, 2022
|
What Could Be Better Than Gossip?
Ageless advice for timeless women.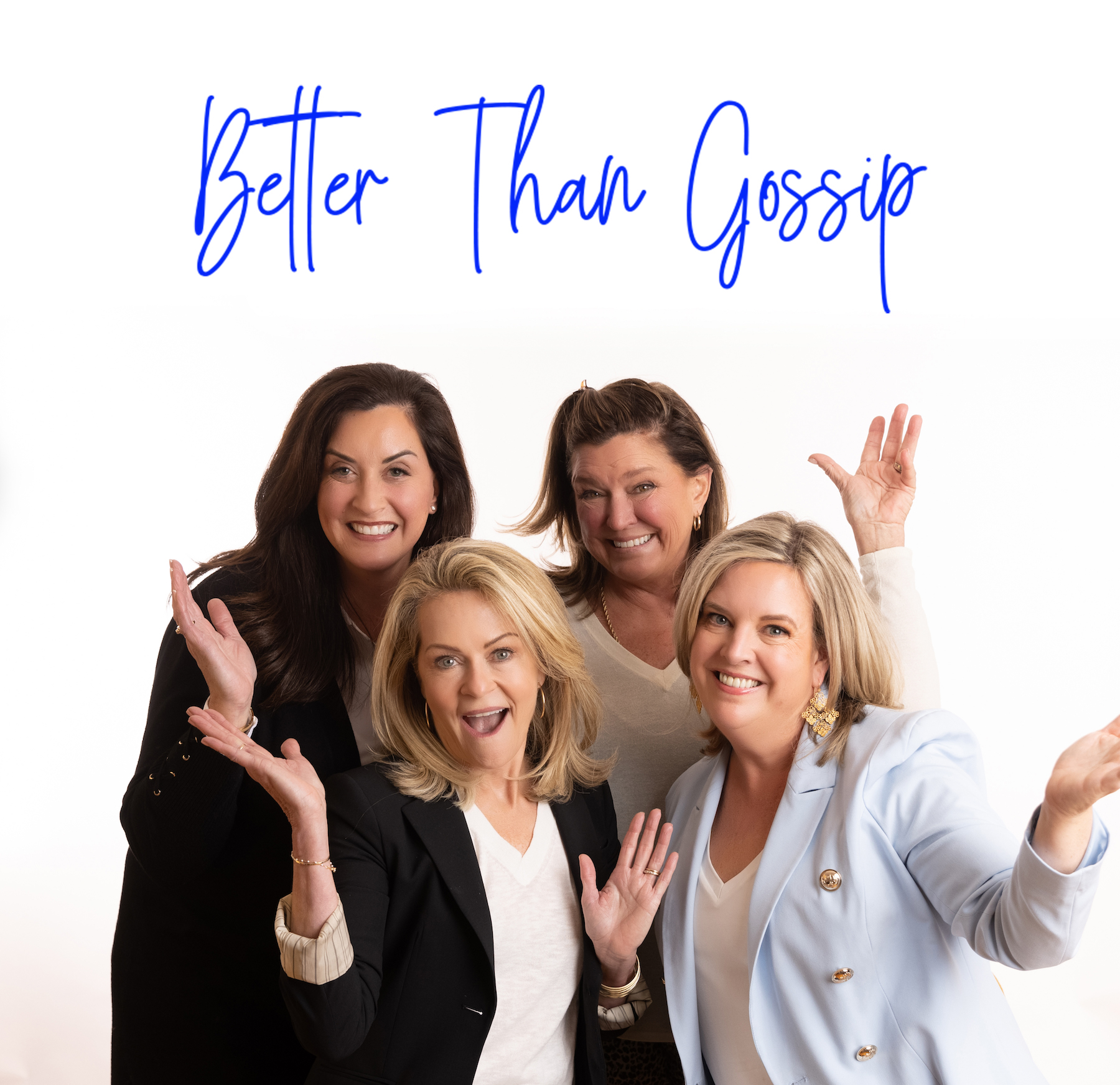 Well, lots of things actually. 
A great restaurant tip. Warm chocolate chip cookies right out of the oven. Inside scoop on skincare. You get the idea.
We all love access to the best inside info before everyone, and their cousin knows about it. Times have changed, and how we get our information has also changed.
My mother lived in a word-of-mouth community. She would be shocked by the online world of e-commerce.
In the 1960s, my mom found herself divorced and living in a small town in New York. She was the breadwinner with two small daughters to support and limited options. So, she partnered with a couple of friends, used her eye for design, and opened a shop. 
They named it Cliffhangers because the first location was literally on a cliff at the edge of town. The shop turned into "the place you need to know about" for home decor, gifts, jewelry, clothing, and a spot to browse for thoughtfully curated items. My mother's name was Joy, and everyone in our mile square town knew her and loved Cliffhangers.
Word-of-mouth grew her business.
Those days are gone; everyone shops online, and the contents of the world are accessible at our fingertips. 
My mother closed her store two years before she closed her eyes for the last time. I still have boxes of beautiful beeswax candles, stunning handcrafted holiday ornaments, and unique objects that remind me of her fearless entrepreneurial spirit. 
Today everything is online. Entrepreneurs and businesses need to master new skills. Brick and mortar stores require an online presence; thought leaders enlighten through virtual platforms, and brands of every size spend time and resources building social proof--which has become the new word-of-mouth.
When I launched theculinarycure.com a decade ago, I was an immigrant to technology.
Social media was daunting; I had no idea what I was doing. My children were horrified that I had an Instagram account and then terrified when I used it. The learning curve was long, lonely, and filled with challenges. I figured out how to do PR and marketing, wrote a book and found a publisher, relentlessly blogged for myself and others, and worked hard to create social proof for my brand. 
One of the fantastic things about the internet is that it makes it is possible to connect and collaborate with other like-minded women worldwide.
My mother's town was a mile square; mine is the world.
One woman working alone can only do so much. But when women cohesively align their energies and ideas, doors open to make bigger things possible.
Better Than Gossip: Ageless Advice For Timeless Women is a new collaboration of like-minded women creating content to bring great ideas to life. We came together and built a brand we felt needed to exist.
We are an award-winning podcast, new streaming media show, and website dedicated to informing and entertaining women across generations. We also create opportunities for thought leaders, experts, and businesses to deliver their messages with clarity and purpose. Women supporting women is the secret sauce for success.
Better Than Gossip promises to delight you with the inside scoop, innovations for age-old frustrations, exciting conversations, and need-to-know information all in one comfy spot betterthangossip.com.
Intrigued?
Join us for the virtual launch party and brand rollout on March 1st. Be the first to listen, learn and live your most informed life with us at betterthangossip.com
Welcome to Better Than Gossip: Ageless Advice For Timeless Women. Because the best information is always word of mouth before everyone and their cousin knows about it.
Kristen Coffield is the Eating Expert and founder of theculinarycure.com. She co-founded Better Than Gossip: Ageless Advice For Timeless Women with Amy Schmidt of Fearlessly Facing Fifty, Lisa Speers, founder of I Do Part Two, and Karen Benziger, the organizational glue behind the brand.