WFP Opens New Downtown Office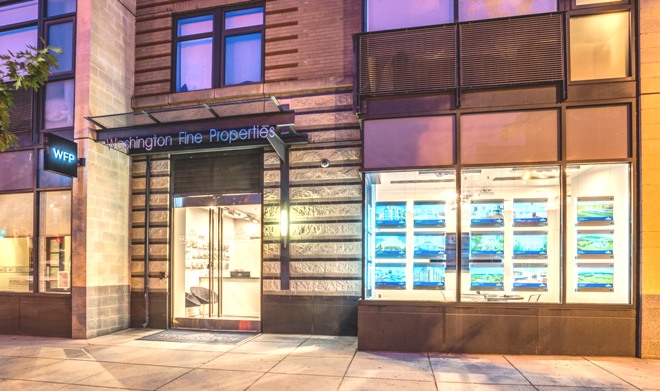 Washington Fine Properties (WFP) announced Monday the opening of its newest office in Washington D.C. at 1604 14th Street, N.W., in the heart of the high energy and expanding downtown market, directly across from the very popular Le Diplomate Restaurant.
The new office reinforces Washington Fine Properties' already strong presence in the downtown market and affords a street-front office for an additional 20 agents as part of WFP's growing agent team. The 14th Street corridor has developed into a premier destination in Washington D.C. for restaurants, theatre, retail stores, and night life.
"We are thrilled to have this exciting addition to our 5 offices in the Capital Region," said Thomas B. Anderson, President of Washington Fine Properties. "When we decided to strengthen our presence in this explosive market, this space is exactly what we wanted."
Washington Fine Properties has sustained the highest agent sales volume in the Capital Region among its competitors consecutively for the past 5 years. Known for offering specialized brokerage services catering to properties in all price ranges, the firm is dominating sales in Washington D.C. in apartments, townhouses, and single family homes.