News
|
October 24, 2021
|
Western Market is Open
New food hall opens at George Washington University.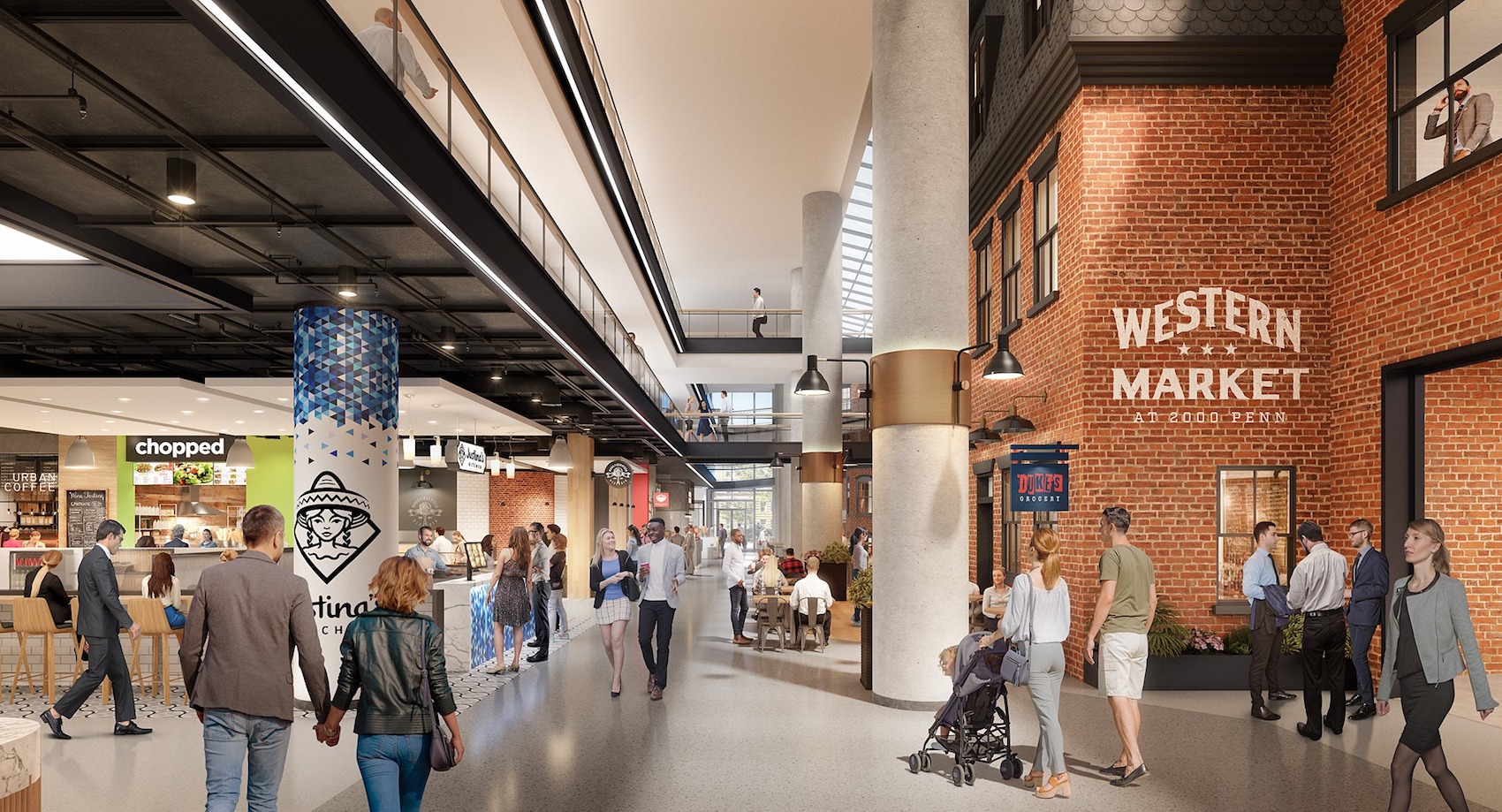 Located near where a 19th century market of the same name once stood, Western Market, is now open.
The new food hall at 2000 Pennsylvania Avenue NW, formerly a multi-level interior mall, was originally planned to open in late 2020.
The project has been years in the making. The 404,000-square-foot office-and-retail structure that houses Western Market is owned by George Washington University, which awarded development rights to MRP and Westbrook in 2018. Gensler is the architect for the building, which includes several historic rowhomes along Pennsylvania Avenue and Eye Street NW, and Grizform Design Architects designed the food hall.
Western Market has indoor and outdoor communal seating, QR-code ordering, and an eclectic group of vendors for sushi, lobster rolls, fried chicken, pizza, and more.
A first round of eateries is now open, with more expected to debut in the coming months. A full-service restaurant and sports betting bar, ExPat, will open next year.