The Weathermen
Sitting on the south side of M between 24th and 25th Streets was this unusual government building (shown above). It was The Department of Agriculture's Weather Bureau.
Image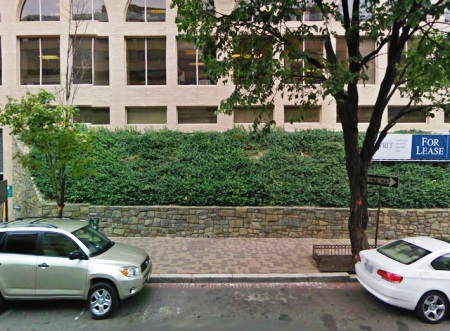 Demolished in 1965, the block sat vacant for many years as large portions of the West End did in the 1960's and '70s, until the construction of the large masonry office complex seen here.
For more examples the lost architecture of Washington, visit The Ruined Capitol.