We all scream for Italian gelato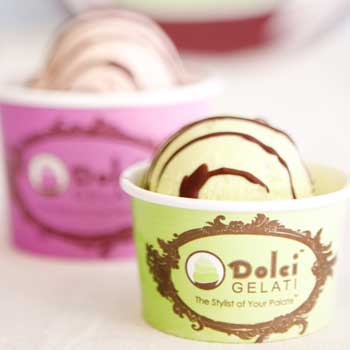 Although it's for the trade only, if you see people with badges coming out of the Washington Convention Center for the next few days licking their chops, you'll know the purveyors of high-end frou-frou foods have hit town. The Fancy Food Show is a delicious coup for the District because this is the first time the National Association for the Food Trade Inc. is holding its summer show outside of The Big Apple.
Taste buds will be sent into overdrive.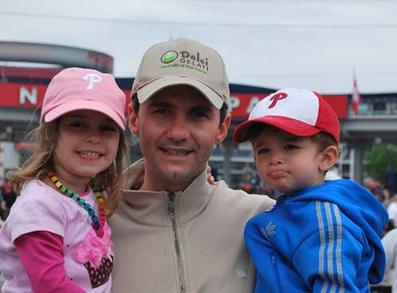 D.C. master pastry chef Gianluigi Dellaccio, once an Italian water polo champion player before he switched professions, will scoop out samples of some of the 200 Dolci Gelati flavors he has being getting rave reviews about every place he goes. Dellaccio, a former executive pastry chef at Galileo restaurant, distributes to various restaurants and to Dean and Deluca in Georgetown, Whole Foods, Yes Organic Market and Taylor Gourmet.
Also, while you can't feed the animals at the National Zoo, you can feed yourself Dolci Gelati's gelato sold there in food carts. The Washington National's baseball stadium is still another venue.
There'll be some 2,500 exhibitors from 81 countries and regions showing 180,000 specialty foods and beverages at the Fancy Food Show; upwards of 25,000 attendees are expected to nibble their way thru the displays.
The show, from Sunday thru Tuesday, is the largest marketplace for specialty foods and beverages in North America. The Italian Trade Commission, the show's largest international exhibitor, plans gelato-making demonstrations, wine tastings, fresh-pressed juices, and olive oil.
Korea will create a pop-up restaurant run by Korean-born Chef Akira Back from Yellowtail Japanese Restaurant & Lounge at Las Vegas' Bellagio Resort & Casino. Jamaican exhibitors will show off new twists on jerk seasonings.
Other international exhibitors include Wales, Kenya, Botswana, Bulgaria, Egypt, Israel, India, Chile, Russia, Barbados, Tunisia, Peru, Australia, Sri Lanka, Greece, Morocco, Argentina, China and France.
"We're on track for a great show," says Ann Daw, president of the National Association for the Specialty Food Trade Inc.
Foodies are foodies wherever they go. So expect fancy food folks to trek over to Georgetown and U Street to try some of our home-grown restaurants. Even though non-trade folks can't get in, they can look for the items to begin gracing kitchens, menus and shelves at favorite restaurants, caterers and groceries.