WCO Presents Bellini's "La Sonnambula" September 16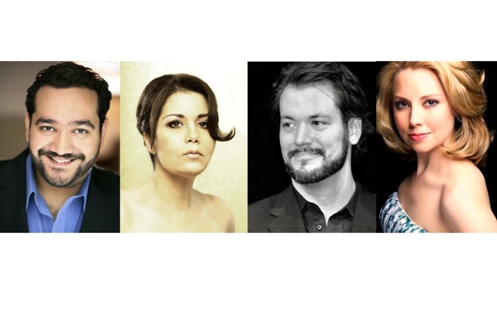 "Washington Concert Opera (WCO) had a wonderful year celebrating our Silver Anniversary. Now I invite you to be a part of our glorious 26th season that is entirely devoted to the elegance, virtuosity, and lyricism of the Bel Canto period,"says Antony Walker, WCO's artistic director and conductor.
Over the last quarter century, WCO has performed more than 40 operas in concert form featuring world-class singers (including Renée Fleming and Denyce Graves) who regularly appear on the most renowned opera house stages: Metropolitan Opera, La Scala, Opera Bastille, and the Royal Opera House.
The 2012-2013 Season begins on Sunday, September, 16th with Vincenzo Bellini's richly melodic, charming and virtuosic La Sonnambula (The Sleepwalker). Love runs smoothly until Amina (Eglise Gutiérrez) takes a walk in her sleep. A mislaid scarf, a distrustful lover (René Barbera), and a jealous friend (Maureen McKay) combine to complicate the plot.
Bellini's first mature masterpiece, this opera semiseria (semi-serious opera) was first performed in Milan in 1831.
Cuban-American soprano Eglise Gutiérrez will perform the title role. She has sung this particular role to enormous acclaim, most recently at Covent Garden.
Joining her as her former fiancé is exciting young tenor René Barbera, who recently won all three first prizes in the Plácido Domingo Operalia Competition.
La Sonnambula will be performed at Lisner Auditorium on September 16, 2012 at 2:00 pm. For tickets and information on joining, contact Washington Concert Opera.