Watergate Hotel's 50th Anniversary Dinner Salutes Jean-Louis Palladin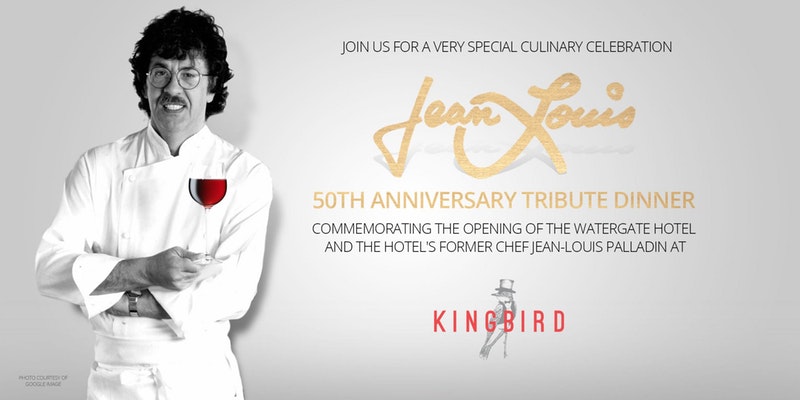 The Watergate Hotel's Executive Chef Michael Santoro has convened locally and nationally revered chefs Michael Laiskonis, Paul Liebrandt, Brian McBride and Robert Wiedmaier to salute legendary French chef Jean-Louis Palladin. Palladin helmed the hotel's famed Jean-Louis Restaurant, and this ticketed July 25th dinner will take place at the hotel's signature restaurant, Kingbird.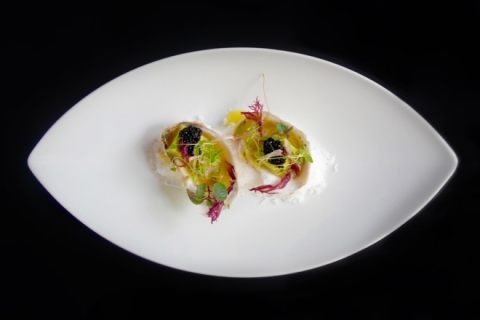 The five-course dinner is timed to the 50th anniversary of the city's most iconic hotel. Tickets to The Watergate Hotel 50th Anniversary Jean-Louis Tribute Dinner can be purchased here, with reservations beginning at 6:00 pm, subject to availability.
"We're thrilled to celebrate The Watergate's 50th anniversary with a tribute dinner to the chef who put this hotel's restaurant scene on the map -- Jean-Louis Palladin," said Michael Santoro, Executive Chef of The Watergate Hotel. "It is extremely humbling and exciting to carry on the culinary legacy of this property, today."
The $250 prix-fixe dinner will salute Jean-Louis' famous French cuisine with curated wine pairings. Highlights of the five courses include:
• Glidden Point Oyster, Avocado Mousse, Shassetra Caviar, Kalamansi Lime– Chef Brian McBride
• Mosaic of Madai, Smoked Peach, Coconut – Chef Paul Liebrandt
• Variations of the Maine Lobster, Tomato verrine, Charcoal grilled tail, Demitasse of claw with tandoori spices – Chef Michael Santoro
• Gateau of Foie Gras, California squab, Bordelaise sauce – Chef Robert Wiedmaier
• Vanilla Parfait, Raspberry Coulant, Pistachio Cake, Lime Cream – Chef Michael Laiskonis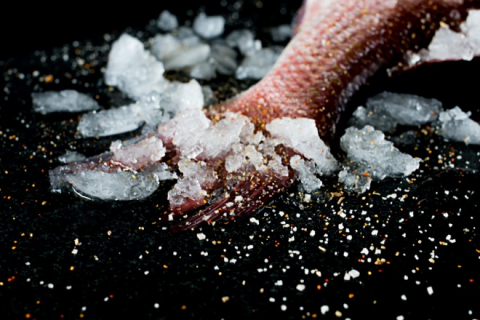 Chef Santoro assembled a team of chefs who have a deep connection to Jean-Louis and worked closely together to curate a French-inspired menu that will be prepared by the all-star group at Kingbird. Leading D.C. restaurateurs and business partners Brian McBride and Robert Wiedmaier, Robert Wiedmaier Restaurant Group of the famed Marcel's and touted newcomer, Siren, were delighted to celebrate the memory of their late friend and the iconic property. Chef Wiedmaier followed in Jean-Louis' footsteps as Executive Chef of The Watergate Hotel in 1996.
"Jean-Louis Palladin was one of the first chefs I met when I moved to DC in 1986, we were scheduled to cook a dinner together at the Building of American States. He invited me to his restaurant in the middle of the day, made me a cappuccino and proceeded to write our menu in calligraphy while we shared ideas at a dining room table in the beautiful Watergate Hotel. On that day his hospitality and talent inspired me as it still does today," said Chef Brian McBride.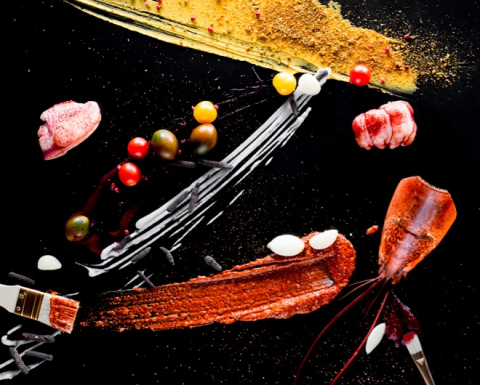 Chef Robert Wiedmaier added, "In 1996, I received a call from the Watergate Hotel asking if I was interested in the executive chef position… I made sure I had Jean-Louis' blessing before accepting and even threw him a going away party." He continued, "It was an honor to be the executive chef of the Watergate Hotel, and opening Aquarelle. Ask anyone in the world where the Watergate Hotel is and they know it's in D.C.!"
The significance of The Watergate's 50th anniversary and impact of Jean-Louis extends far beyond Washington, D.C. New York based chefs Paul Liebrandt, who in 2000 at the age of 24 earned the distinction of youngest chef ever awarded three stars by the New York Times while at Atlas restaurant, and Michael Laiskonis, the James Beard Award-Winning pastry chef most recognized for a critically acclaimed tenure at Le Bernardin, echoed sentiments that they're privileged to commemorate the D.C. landmark and legendary chef Jean-Louis Palladin. Chef Laiskonis continued, "his influence on American cooking has informed a generation of chefs."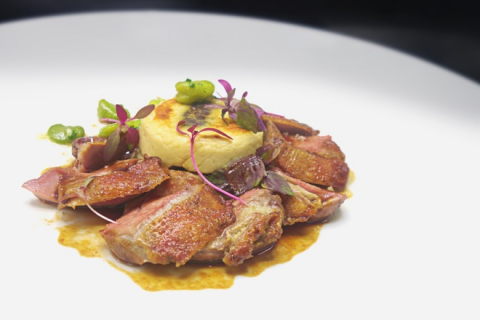 The Watergate Hotel reopened in June 2016 with new vibrant spaces such as The Next Whisky Bar, Kingbird, Top of the Gate, and Argentta Spa. The hotel's current design, following a $200 million-dollar renovation by its current owners, Euro Capital Properties, captures the essence of the property's retro roots, paying homage to its past while simultaneously paving the way for a new chapter to be written.
The Watergate Hotel is located at 2650 Virginia Ave NW.