The Watergate Hotel Reopens in June
The 1967 Luigi Moretti-designed hotel complex, made famous by the 1972 break-in of then headquarters of the Democratic National Committee located on its sixth floor, will once again open its doors in June following an extensive $125 million renovation.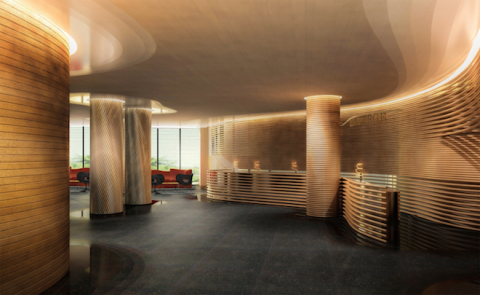 The Watergate Hotel with its bold mid-century modern design, has been updated under the ownership of international real estate developer, Euro Capital Properties. The 336 guest rooms include six Diplomat Suites, 24 premier suites and two stately Presidential Suites, as well as 27,000 square feet of meeting and event space, including a brand new ballroom and 10,000 square feet of outdoor terraces overlooking the Potomac River.
The dining room is outfitted with The Watergate Chairs, designed exclusively for the hotel by acclaimed designer Ron Arad to underscore the curvature of the building's original architecture. Arad says he "was inspired by the circular movements throughout the building and the waves of The Potomac River to develop distinct public spaces which flow seamlessly."
The casual and fine dining spaces are separated by custom banquettes by Italian furniture craftsmen Moroso. In keeping with the lobby motif, the hotel's dining destinations feature warm red and bronze colors and an oversized metal bar where craft cocktails are shaken and stirred.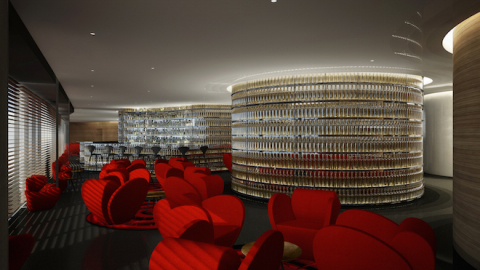 Diners, which include hotel guests and local residents, will have the luxury of several unique experiences from which to choose: Kingbird restaurant and bar, The Next Whisky Bar, and spectacular Top of the Gate rooftop bar and lounge with 360-degree views of the city.
Euro Capital Properties tapped seasoned Executive Chef Michael Santoro to create menus for the hotel's restaurants, bars, in-room dining, and meeting and event spaces. Signature dishes, which highlight the best of American cuisine with a French twist, include English Pea Velouté with cuttlefish ravioli, Crispy Frog Legs, Roast Foie Gras grilled a la plancha over cherry blossom, and Toasted Rouget in bouillabaisse. Santoro has worked in acclaimed Michelin Star restaurants including London's The Fat Duck Duck and Mugaritz in Spain, as well as Andaz 5th Avenue in New York and D.C.'s Blue Duck Tavern.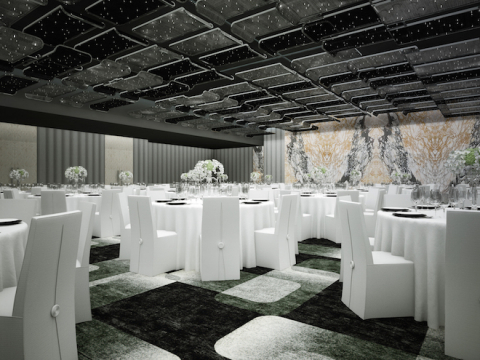 "It is an honor to be working with the iconic Watergate Hotel," said Executive Chef Michael Santoro. "I am inspired by the hotel's distinct history and I feel privileged to be reinventing the food and beverage experience for all of The Watergate Hotel's dining venues."
The hotel also offers the exclusive Argentta Spa and fitness facility, complete with a lavish indoor pool.