Watergate Florist Goes Digital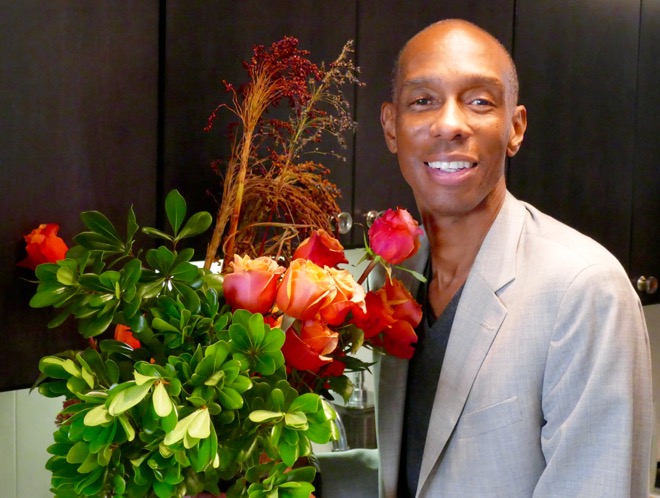 "If you truly care about art, beauty and a refined way of living, call me." The Georgetown Dish caught up with Julian Vaughn, owner of Watergate Florist and Design Studio Wednesday at Cafe Milano as he shared breaking news about his iconic floral business.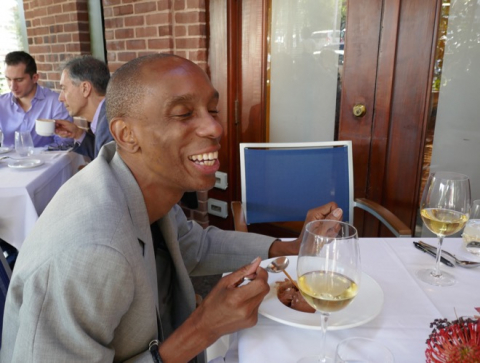 Ever since he moved into the Watergate complex eight years ago, Vaughn would stop by Watergate Florist on his way home from work with the flowers he'd picked up at the grocery store along with provisions for dinner. "Can you make it look fancy?" he'd ask Jose Capestany, resident floral designer. "Darling, just leave it, and I'll send it up to you." A weekly ritual was born. Vaughn was so enamored with the dazzling arrangements and with the personal attention that he offered to buy the business when the owners were ready.
Two years ago they were. What surprised the proud new owner most was how a 40-year old business could be 'art-propelled' all those years, with handwritten bills and house accounts unsecured by credit cards. Six hundred residents would get floral news on the Watergate intranet.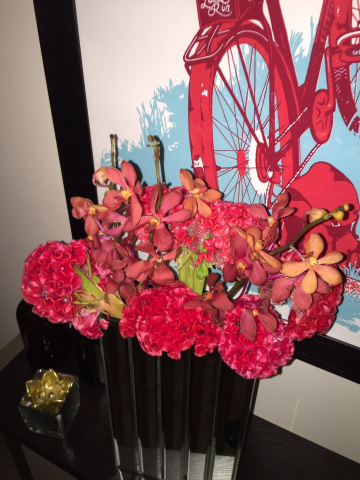 And so it was with the latest missive: "When one chapter ends, another begins. And so it is to be for the Watergate Florist. Today we ceased operating as a walk-in retail experience in a place we've occupied for most of the history of this storied complex and our entire business life ... Today, in keeping up with the times, The Watergate Florist and Design Studio goes digital and will shortly include interactive video, 360 views bringing products alive on multiple screens to close the gap between an on-screen image and that experience of holding a product in a store ... Soon we will provide you with a fun, hip, pop-up way of experiencing the Watergate Way."
The people who renovated the Watergate Hotel, Vaughn explained, "put it together with such passion and attention to detail." Against that backdrop, Vaughn intends to keep the old world elegance of his business but "update it like fashion with design and energy, beauty and design."
Fresh from a floral design seminar in Portland, Oregon and armed with the latest trends and industry secrets, Vaughn is ready to expand Watergate Florist's web presence and cultivate online partnerships.
For more information, contact Julian Vaughn at Watergate Florist and Design Studio at 202.251.1833 and on Facebook and Twitter.