Watch Your Step
The Latest from Hollywood on the Potomac.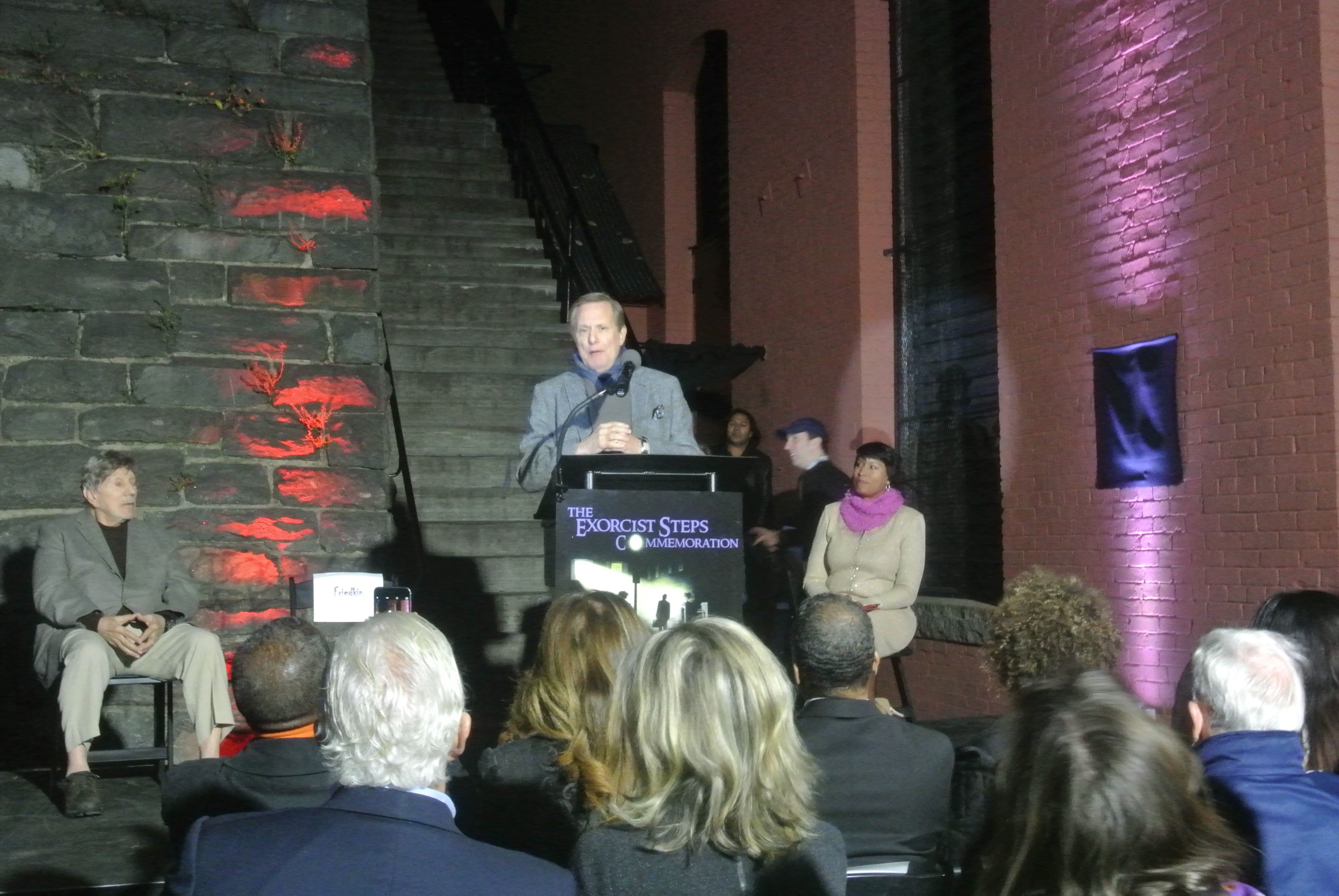 William Friedkin, director of The Exorcist died Monday at 87. He visited 'the steps' in Georgetown in 2018 for Halloween.
This article is reprinted from 2015.
Heads turned at the Exorcist Steps Commemoration Ceremony when novelist William Peter Blatty and director William Friedkin showed up at the famous stairs; but Linda Blair's wasn't one of them. Blair is best known for her role as the possessed child Regan in the film The Exorcist, for which she was nominated for an Academy Award and won a Golden Globe.
We figured she might be in PTSD hell after that, but turns out (no pun intended) not to be so, according to Blair: "While we were making this film no one had any idea the impact it would have on our lives or the world.They say that if you make one good movie in your lifetime that people remember, that is a gift. I am very proud of my involvement with this masterpiece, and thankful that it gave me a platform for which I use to make the world a better place."
The Exorcist steps are located in Georgetown at the corner of Prospect St NW and 36th St NW leading down to M Street, Washington, D.C. "They were padded with 1/2″-thick rubber to film the death of the character Father Karras. Because the house from which Karras falls was set back slightly from the steps, the film crew constructed an extension with a false front to the house in order to film the scene," according to the Exorcist site. "The stuntman tumbled down the stairs twice. Georgetown University students charged people around $5 each to watch the stunt from the rooftops."
Read more here.