Watch Your Step!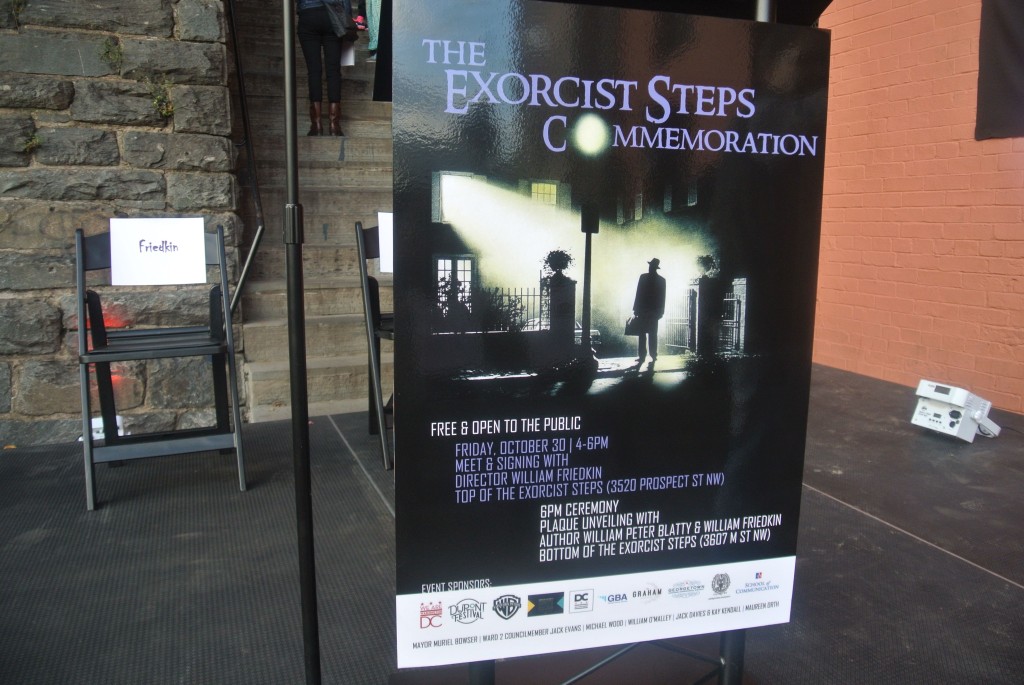 "Just in time for Halloween, we have a spooky real estate listing for you! Sure, you've heard of "The Exorcist" steps in Georgetown, but have you heard of the Bethesda home where the author resided from 2001 until his death earlier this year? OK, so maybe the book was published several decades before author William Peter Blatty was a DMV resident, and we have no evidence of any supernatural occurrences in the house, but the real-life story that became the basis for his 1971 novel and subsequent horror film was first told to Blatty while he was a student at Georgetown University." WJLA Report.
Novelist Peter Blatty died at 89. He will be best remembered as the author of "The Exorcist" (1971). Several years ago we wrote about the event held in Washington, DC. at the foot of the steps.
Heads turned at the Exorcist Steps Commemoration Ceremony when novelist William Peter Blatty and director William Friedkin showed up at the famous stairs; but Linda Blair's wasn't one of them. Blair is best known for her role as the possessed child Regan in the film The Exorcist, for which she was nominated for an Academy Award and won a Golden Globe.
*/
We figured she might be in PTSD hell after that, but turns out (no pun intended) not to be so, according to Blair: "While we were making this film no one had any idea the impact it would have on our lives or the world.They say that if you make one good movie in your lifetime that people remember, that is a gift. I am very proud of my involvement with this masterpiece, and thankful that it gave me a platform for which I use to make the world a better place."