Watch Jane Austen Films Under the Stars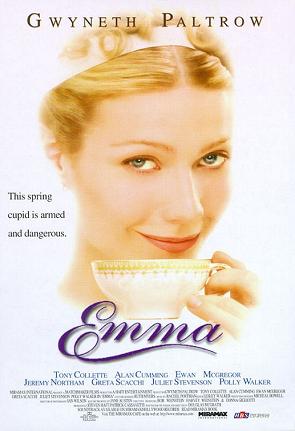 Come enjoy outdoor screening of Jane Austen's classic novels in the North Garden of Dumbarton House. Doors open to Museum Members at 7:00 pm (memberships available online or at the door). Doors open to the public at 7:30 pm.
In the past, this event has required pre-registrations. This year, no registration is required to attend. Due to site capacity, admission will be first-come, first-served.
July 9th Emma (1996)
July 23rdSense & Sensibility (1995)
August 6thPride & Prejudice (2005)
All films will begin at sundown (around 8:30 pm).
Dumbarton House is located in Georgetown at 2715 Q Street.
For additional information, visit Dumbarton House or call 202.33.2288.
The Do's of the Jane Austen Film Festival
DO enter only at the front gate at 2715 Q Street (and DO make sure you haven't mixed us up with Dumbarton Oaks!)
DO come early. Grounds will open to Museum Members at 7:00 pm, and then to the public at 7:30 pm*. The film will start at sunset, approximately 8:30pm.
DO understand that our lawn and site space is limited by occupancy restrictions, which is why admission is on a first-come, first-served basis
DO bring your own blanket. If you prefer a lawn chair, it must be set up in the back.
DO plan on purchasing the available concessions. Outside food/drink will not be allowed.
DO respect the other guests. Smoking on Dumbarton House grounds during the event is prohibited.
DO leave your dog and other animals at home.
DO leave our grounds within 30 minutes after the end of the film.
DO come back and visit us! The museum will not be open during the event, but please come back for a tour Tue-Sun, 11am-3pm (admission $5)!
For more info, click here.
Dumbarton House is located at Q Street.