Watch Cherry Blossoms Peak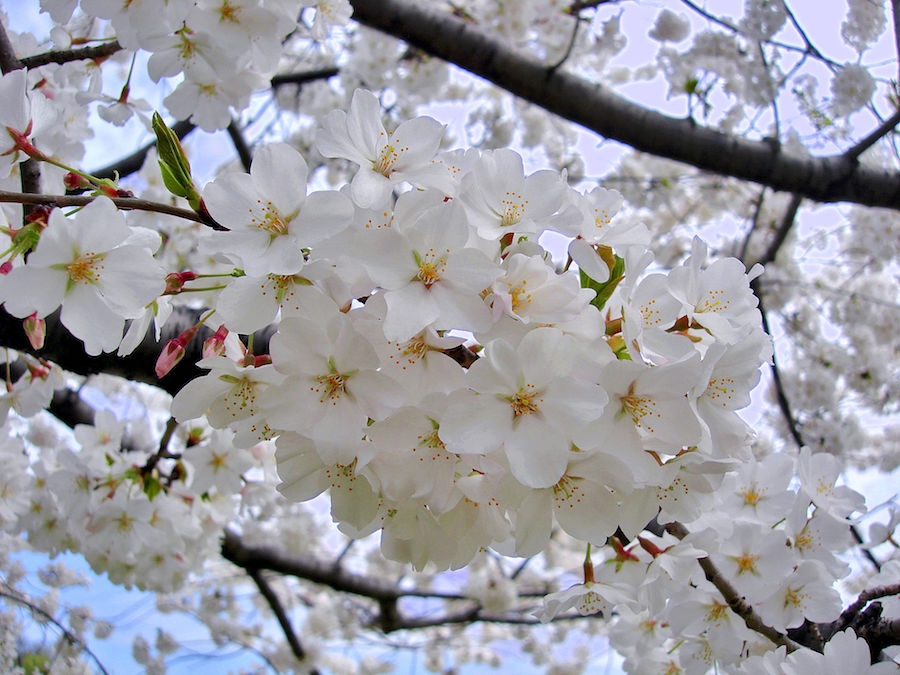 According to the Washington Post's Capital Weather Gang, peak bloom for our beloved Cherry Blossoms will fall sometime "between April 1 and 5, centered on the 3rd."
*/
"That is right around the historical average, Cherry Blossom Watch reports. "Last year, the peak bloom fell on April 5. The buds are currently a bit behind where they were at this date last year, and we're currently in a cold spell that is slowing things down further. But the current weather forecasts through the rest of March point to warmer temperatures to bring things back up to speed."