Washington Winter Show Showcases American Naval History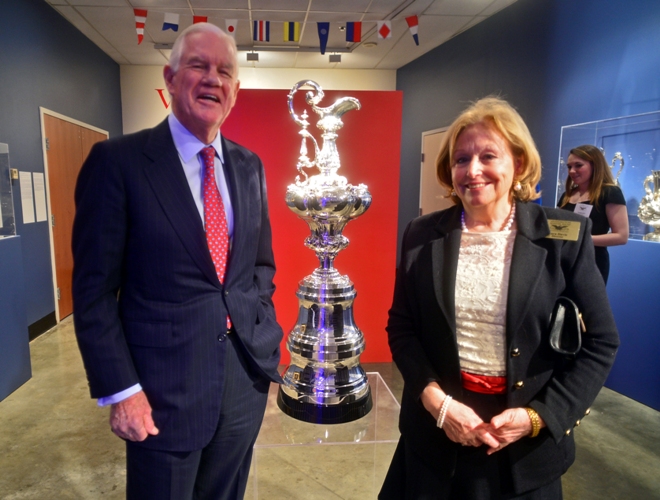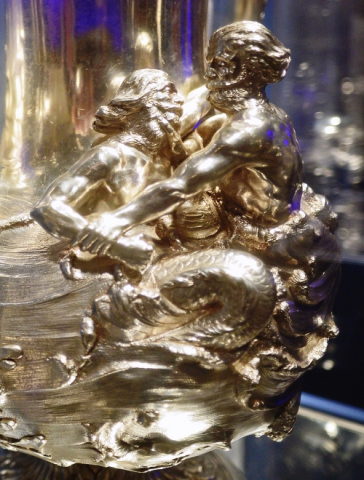 A preview reception for sponsors, benefactors and designers of the annual Washington Winter Show was held Thursday evening at the Katzen Arts Center at American University.
Over champagne, hors d'oeuvres and a nautically-inspired dinner, VIP guests enjoyed an early viewing of both the Vessels of Victory loan exhibit and the Ports of Call Show, which includes a collection of silver trophies awarded both for victory in naval battles and in competitive sailing over the last 200 years.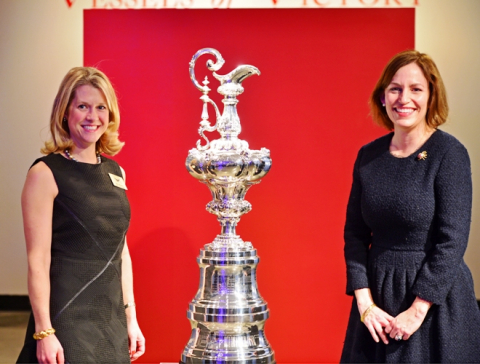 Through Sunday, January 11th, forty-five premier dealers from the United States and Europe showcase a wide range of period furnishings and decorative arts, vintage jewelry, porcelains, ceramics, silver, and architectural garden accents. The event includes dealer talks, guided walks, lectures, appraisals and a Saturday soirée.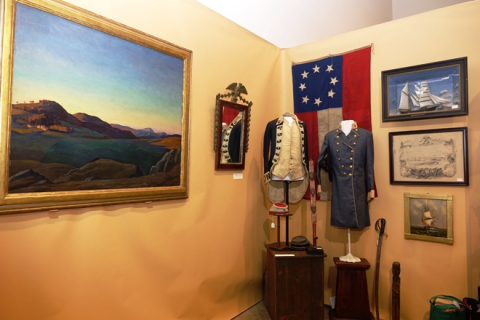 On Friday, Amy Herman, a former attorney and museum professional, who brings a unique perspective to the arts, will be the featured speaker at "The Art of Perception" lecture and luncheon. Amy began her career in the museum field at The Frick Collection on Manhattan's Upper East Side.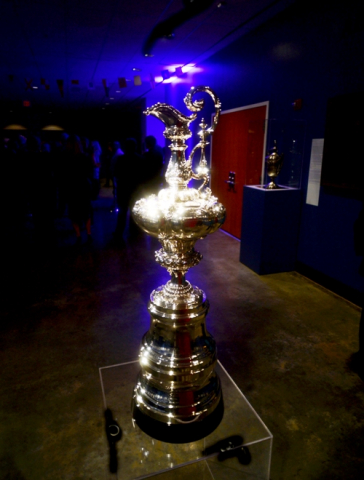 Not long after working as The Frick's Head of Education, Amy developed an art analysis program that has been adopted by more than just curators, called The Art of Perception. Amy's "students" include the CIA, FBI, Secret Service, Department of Justice, New York City Police Department, as well as major museums, hospitals, medical schools, and universities across the country.
Historian and world-class sailor, Gary Jobson will headline Saturday's lecture along with members of Oracle Team USA. Hobson will moderate a panel and share stories about the Oracle Team's successful defence of the America's Cup trophy.
For a full schedule of events, hours, and tickets, click here.
The Katzen Arts Center American University is located at 4400 Massachusetts Avenue, NW.