Washington Institute of Dermatologic Laser Surgery Welcomes Doctors Keaney and Peters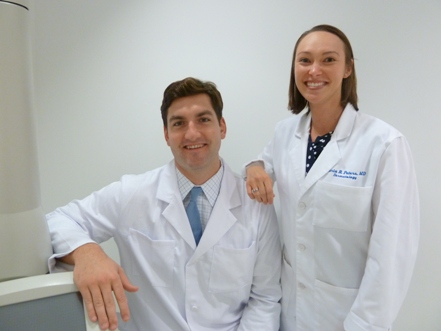 The world's leading private practice dedicated to advanced laser skin treatments, the Washington Institute of Dermatologic Laser Surgery (WIDLS), announced Monday the addition of two new Board-certified dermatologists to its team. These new doctors will join director Dr. Tina Alster and co-director Dr. Elizabeth Tanzi to combine the most advanced technology with extensive clinical expertise.
· Terrence Keaney, M.D. – Dr. Keaney graduated at the top of his class from the University of Virginia School of Medicine. He completed his dermatology residency training at the University of Miami as well as a clinical research fellowship at the University of California, San Francisco (UCSF). Dr. Keaney has authored several peer-reviewed journal articles and presented his research at multiple national dermatology conferences. Dr. Keaney has been actively involved in the American Academy of Dermatology (AAD) serving as a member of its Core Curriculum Task Force and Council of Government Affairs, Health Policy, and Practice. His main area of interest is identifying and treating the specific cosmetic dermatologic needs of men and will be spearheading the nation's first men's center under the auspices of the Washington Institute of Dermatologic Laser Surgery.
· Tania Peters, M.D. – Dr. Peters graduated with honors from the University of Maryland School of Medicine and subsequently completed her dermatology residency at Duke University Medical Center. She joined the dermatology faculty at Duke University where she treated a broad spectrum of medical dermatology patients and instructed medical students and dermatology residents. Her professional affiliations include the American Academy of Dermatology, the American Society for Dermatologic Surgery, and the Women's Dermatologic Society. She joins the Washington Institute of Dermatologic Laser Surgery team with a keen interest in cosmetic and laser dermatology.
"We are proud to have such talented professionals join our team," said Dr. Alster, founding director of the Institute. "Over the past two decades, our Institute has enjoyed tremendous growth, and we anticipate that both Dr. Keaney and Dr. Peters will bring a wealth of knowledge to support our commitment to providing the highest level of patient care."
As Dr. Alster explained, "Because the anatomical and behavioral differences between men and women require specialized study and different clinical approaches, we are keen to augment our extensive array of treatment options and cement our leadership in the industry regarding gender differences in aesthetic dermatology."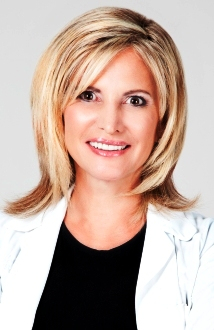 About the Washington Institute of Dermatologic Laser Surgery
With decades of trusted leadership experience in cutaneous laser and dermatologic surgery, the WIDLIS provides patients with the most advanced cosmetic dermatologic procedures available, and has provided strategic consulting to Lancôme, Clarisonic, and multiple other cosmetic and laser companies, influencing new product development and industry direction.
The practice combines extensive clinical and research experience along with over two decades as the leading dermatologic practice. WIDLIS has received many honors, including listings in America's Best Doctors, Town & Country's Best Cosmetic Surgeons, America's Elite 1000, Allure's Influencer of the Year, and Washingtonian's Best Doctors and has been featured on Oprah, Today, CNN, Dr. Oz, The Daily Show with Jon Stewart, 20/20, and Discovery Channel, as well as in The Wall Street Journal, The Washington Post, The New York Times andTIME.
For more information, visit the Washington Institute of Dermatologic Laser Surgery.