Washington Fine Properties Sells Historic Laird-Dunlop Coach House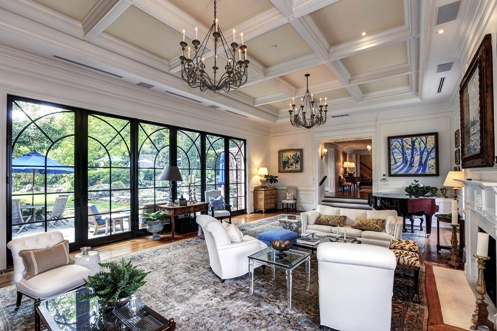 Washington Fine Properties (WFP) announced Wednesday the sale of the Laird-Dunlop Coach House, one of the most iconic homes in D.C. and located in Georgetown's East Village.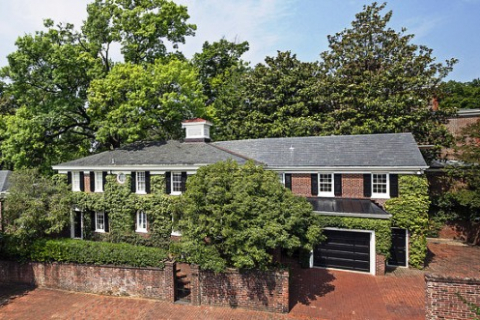 John Laird, a wealthy tobacco tycoon, built the detached brick house in 1799 as a carriage house to the Laird-Dunlop estate. Since then, it has been host to several prominent owners including James Dunlop, a law partner of Francis Scott Key and former chief justice of the D.C. Circuit Court, Robert Todd Lincoln, the eldest son of Abraham Lincoln, Arnold Sagalyn, one of Eliot Ness' "Untouchables," and Helen Burgess, the granddaughter of J.P. Morgan. It was Burgess who separated the coach house from the rest of the property, retaining much of the land for herself and adding a ballroom for proper entertaining.
The coach house was completely restored and renovated by the current seller, fulfilling its potential for a 21st century lifestyle. Despite changes the property has undergone throughout the years, much of its historical significance has been maintained. The ballroom is a defining feature of the property, boasting 14-foot ceilings and a wall of Palladian French Doors. The visible tobacco posts and part of a pulley system, which was once used to lift stacks of hay, are reminders of the coach house's earlier era. The property's abundant landscape also contains one of the original four original cornerstones that bound Georgetown when it was formed in 1751.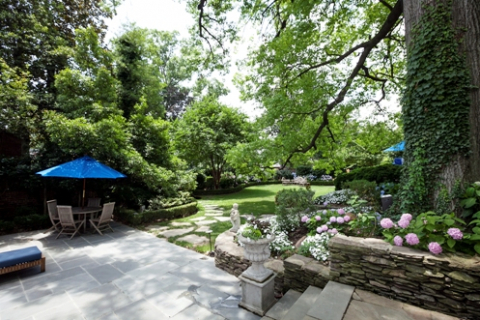 Washington Fine Properties represented both sides of the transaction. Eileen McGrath and Jamie Peva represented the seller, while Kimberly Casey and Daryl Judy represented the purchaser.
"It is always an honor to represent a property with such significant history," McGrath said. "There may be no more important lineage tracing to the foundation of historic Georgetown, and to know that the new owners fully appreciate this unique aspect was very pleasing to all who were involved in this transaction."
"If I could have bought this house I would have," Casey told The Georgetown Dish. "The garden is truly spectacular and you cannot believe you are in the middle of Georgetown, just one block off M Street." The expansive floor plan opens out to the rear garden with all-day sunlight and picturesque views.
"I am so excited for the purchasers," added Casey. "The best part of being a real estate agent is making our clients happy and the purchasers of 30th Street could not be more thrilled!"
Click here for a virtual tour.