Washington Fine Properties Completes Sale of the Ambassador Bruce House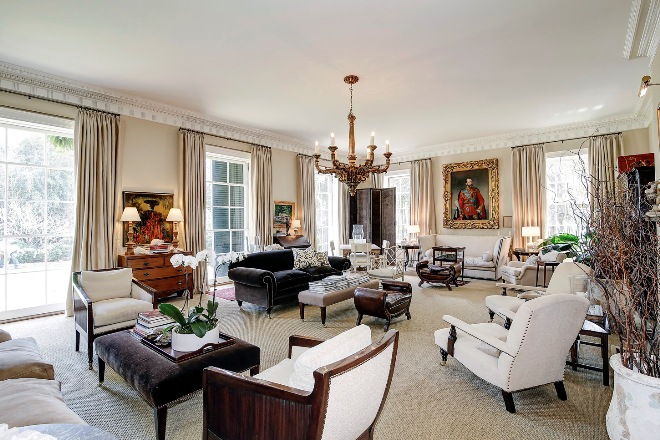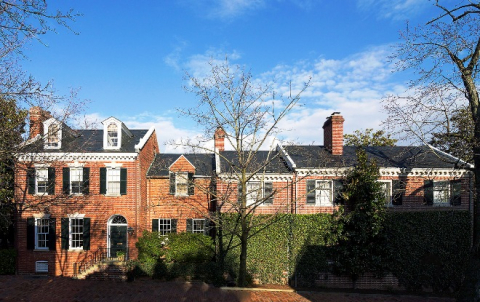 Washington Fine Properties (WFP) has announced the sale of what was once the Ambassador Bruce House, an architectural masterpiece in the heart of Georgetown. The grand and historic home was listed for $8.995 million.
The circa 1815 brick Federal was originally constructed by Clement and Walter Smith, who were most known for the creation of Smith Row. Ambassador David K. E. Bruce and his wife, Evangeline Bell, occupied the home before and after he served as envoy to France, Germany, Great Britain and NATO. Evangeline became a legendary hostess in Georgetown and was considered to be one of the best dressed women in the world. Their grand entertaining made the house a highpoint on Washington's social scene.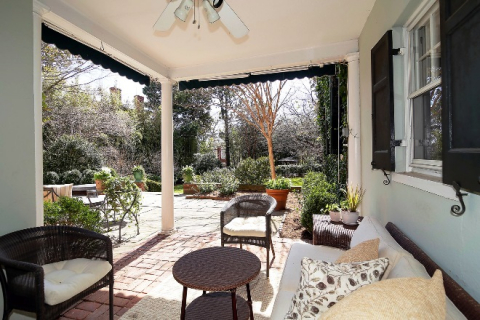 The late Curtin Winsor lived in the house with his wife, Deborah, and three children until his death in December of 2012. Curtin was the Founder of the Bank of Georgetown and served on the board of several business and philanthropic organizations. The Winsors tastefully transformed the 11,000 square foot home to accommodate a modern lifestyle while protecting its authentically antique character.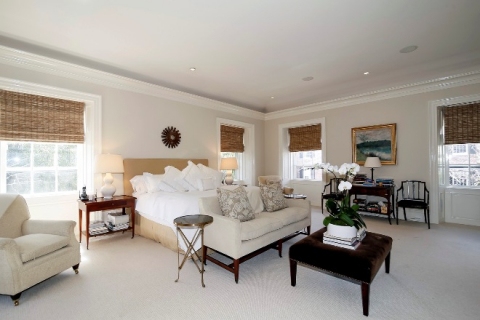 The grand 34-foot ballroom, added by Ambassador and Mrs. David Bruce during their lengthy ownership for grand entertaining, is now a drawing room. The space boasts 12-foot ceilings, three large Jefferson windows that open fully to the garden, and a large fireplace. The property also features a guest house, a greenhouse and an original detached smokehouse.
The spectacular grounds were designed by landscape architect Rose Greely (1887-1969) and include mature specimen plantings, vintage boxwoods, a heated pool and an expansive terrace. The two-level garden is one of the largest and most important gardens in Georgetown.
The elegant and historic home has been featured in the pages of several publications including Architectural Digest, House & Garden, Washington Life Magazine and the Washington Post. In 2010, it was the host to the Georgetown House Tour Patron's Party.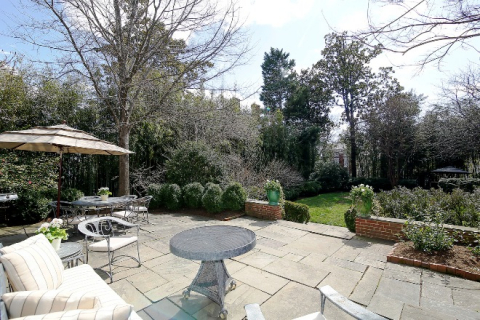 Washington Fine Properties represented both sides of the transaction. Eileen McGrath and Jamie Peva represented the seller, while Joanne Pinover represented the purchaser.
"In 20 years of focusing on upper bracket Georgetown homes, this has always been my favorite," said listing agent Jamie Peva.