Wall Street Journal's Seib Stirs Up Exchequer Club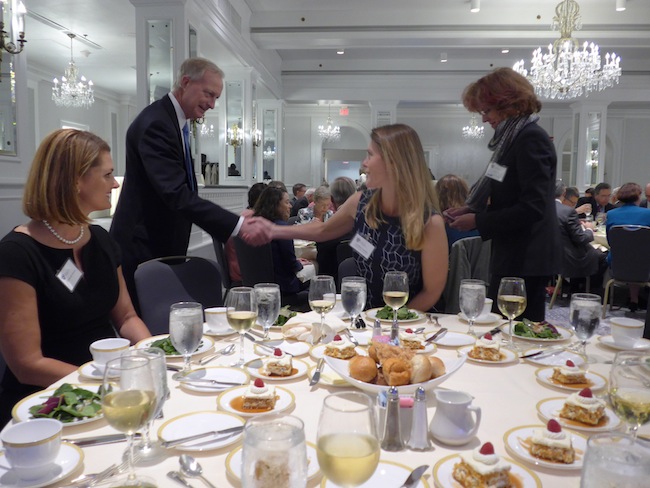 Calling 2016 the "most unbelievable" election campaign of his career, Gerald F. Seib, the Wall Street Journal's Washington bureau chief, sliced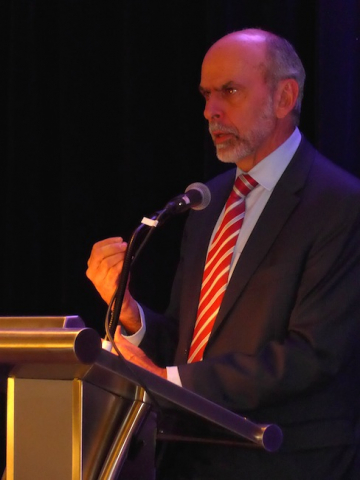 and diced the politics and personalities of the presidential election to a rapt Exchequer Club audience, offering up Ginsu-sharp insights at the Club's monthly luncheon meeting.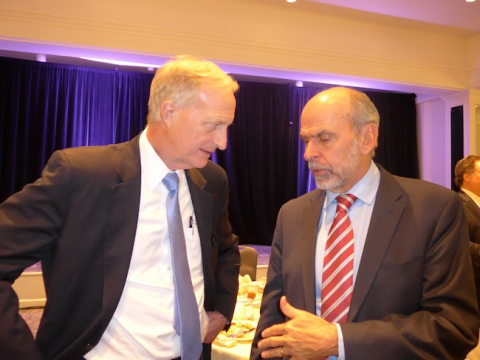 If the 2016 election looks something like a trainwreck, Seib, known to friends as "Jerry," started the talk with a shout-out to D.C. Councilmember and Metro Board Chairman Jack Evans for his aggressive efforts to fix the ailing Metro system. "As someone who's ridden Metro since the 70s, I'm with you, man. Thank you for what you're doing. I wish you luck."
Evans, long credited for his sound leadership of the District's finances as chair of the D.C. Council Finance Committee, is getting national recognition as he battles Congress and regional inertia to restore the nation's fifth-largest transit system to health.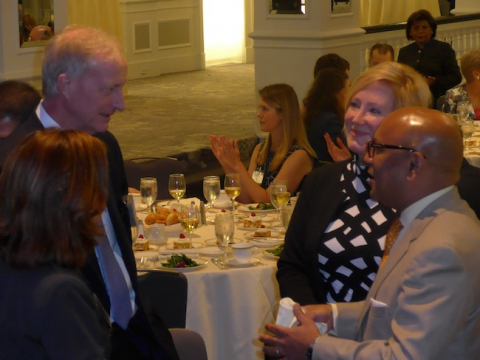 Back to the train wreck: Seib said the rise of Bernie Sanders and Donald Trump surprised everyone, including Sanders and Trump themselves. Seib, having covered presidential campaigns since 1980, said Trump says things on a weekly basis that would disqualify other candidates, but voters don't mind "because they think he is speaking a larger truth."
Gone are the days when the Republican party simply had to choose to be the Wall Street Party vs. the Walmart Party, as Seib described it, quoting former Minnesota governor and current CEO of the Financial Services Roundtable Tim Pawlenty. If the Tea Party "ripped the wiring" out of the house of the GOP, Trump has "landed on it" with the force of a 757, painted "Trump," of course.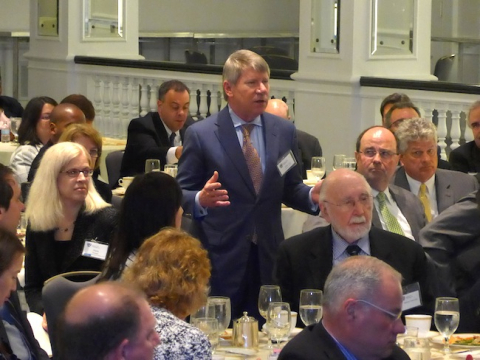 His core supporters are "frightened, angry or both," Seib said. "Experts don't know anything," but they're in charge. The voters are angry about it. "Trump validates all those feelings and makes them feel that they're not alone."
Sanders and Trump are feeding on voter sentiment that "free trade is bad, big banks get away with too much," and U.S. involvement in the Middle East needs to scaled back to near isolationism.
Seib said he doubted Hillary Clinton would be indicted over her handling of a private email server. And he expressed his somewhat surprised relief to Exchequer Club Chancellor Jerry Buckley, founder of the law firm BuckleySandler, because in years of carpooling their sons to school, "We never had an accident at Chevy Chase Circle," in the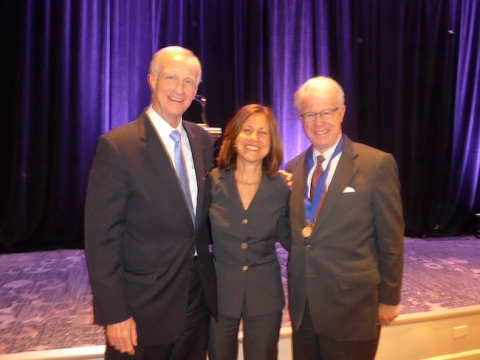 chaotic morning commute.
One big question is whether Clinton can draw back the white working class voters who supported her in 2008, Seib said. When asked by The Georgetown Dish's Bill Rice whether the Democrats could pull off a third term at all, Seib said it was an "underappreciated question."
"It's not an easy thing to do," Seib said. "It's an incredibly difficult thing to do."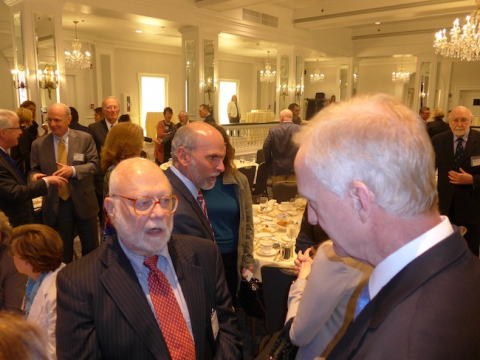 But it's an unprecedented time in American politics. The Wall Street Journal recently studied the way people get their news in America, finding that the Facebook effect – in which people read mostly the news they want, from the perspective they want, makes them "happy and angry at the same time."
Seib knows a little about the effects of political extremism. After graduating from the University of Kansas School of Journalism in 1978, he joined the Wall Street Journal's Dallas bureau, and left two years later to work for the Wall Street Journal in Washington D.C., covering the Pentagon and State Department. Later in 1987, when Seib was based in Cairo to cover the Middle East, he was was grabbed off the street on assignment in Iran and detained by police on suspicion that he was a spy for Israel.
In a 2002 interview with the Capital-Journal about his five-day detention in Iran, Seib said, "These risks that journalists run are still worth running. Somebody has to take upon themselves the job of communicating about the world to the world."