Wall Street Journal Recognizes Washington Fine Properties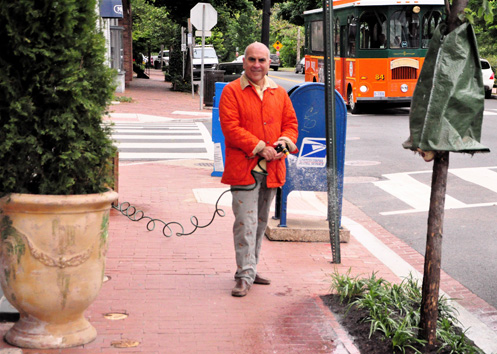 Washington Fine Properties (WFP), the leading luxury real estate brokerage in the Nation's Capitol Region has been recognized in the Wall Street Journal's Real Estate Top 250. WFP had more individual agents recognized for Sales Volume than any other firm in the Mid-Atlantic Region.
Acknowledged as Individual Agents by Sales Volume were Nancy Taylor Bubes, W. Ted Gossett, Mark McFadden, Marsha Schuman and Margot Wilson. Acknowledged as Top Agent Teams by Sales Volume were the team of William F.X. Moody and Robert Hyrniewicki and the team of Ellen Morrell, Matthew McCormick and Ben Roth.
Washington Fine Properties President Thomas Anderson said "We are extremely proud of these outstanding agents as well as all of our agents whose extraordinary efforts last year helped our firm achieve the Highest Average Sales Production Per Agent in America, and the Highest Average Sales Price By Firm in America."
Washington Fine Properties is recognized as one of the most successful "carriage–trade" real estate firms in the United States. In 2011 and 2012, Washington Fine Properties was awarded "Highest Sales Volume per Agent" in America and the "Highest Sales Price per Transaction" by Real Trends, the leading organization in the nation whichranks the performance of residential real estate firms and is the source used to calculate the Wall Street Journal's rankings published each year. WFP also ranked number 1 in sales over $1,000,000 in Washington, DC in 2011.