Walking Tour of Georgetown June 24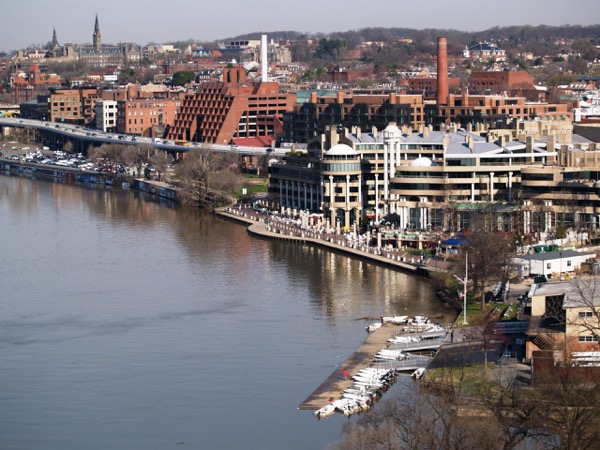 Interested in learning about the historic Georgetown that only locals know? Join Dwane Starlin, member of the Guild of Professional Tour Guides on Saturday, June 24, 2017 for Georgetown Walking Tours: Off the Beaten Path.
You'll discover parts of Georgetown seldom visited. Listen to tales and facts unknown to the outsider, and see the lesser known parts of the neighborhood many Washingtonians call home.
Stroll by the former residences of cabinet officers, U.S. Generals, movie stars, world renowned authors and journalists, including ones who covered the Watergate Scandal. Pass the abodes of America's 1st Miss America and five former U.S. Senators all of whom shared the same first name. Do you know who they are? Come and learn at Off the Beaten Path.
• Meet at the corner of Q and 27th Streets, NW (by the garden gates)
• Tour starts at 1:00 pm sharp
• Rain or shine
• 2 hour tour
• We encourage you to purchase tickets in advance. Day of we can only accept cash/checks.
• 3 years and younger are free, must be in a stroller
• No pets allowed
• Wear comfortable shoes and clothing
• Tour begins and ends at Dumbarton House.