Waiting for Ladurée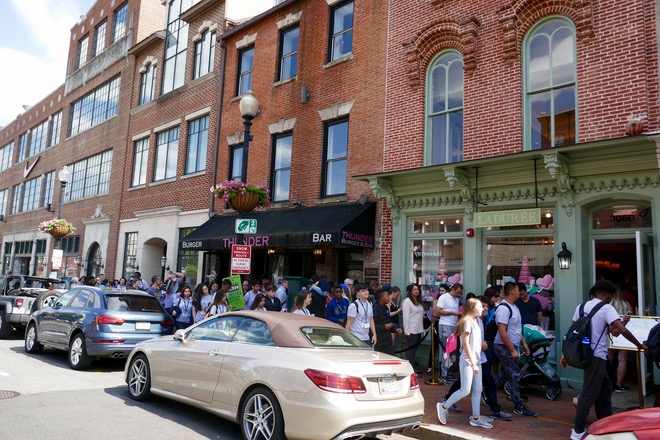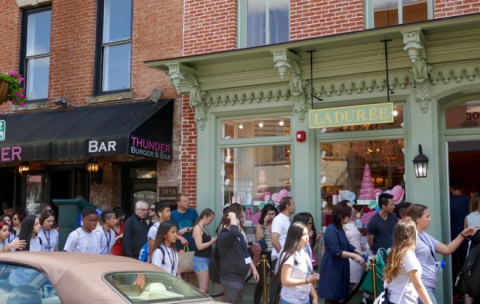 It's time to learn the correct way to say macaron. It's mah-kah-ROHN (not mah-kah-ROON).
Remember when Georgetown Cupcake arrived and there were lines around the block every day regardless of weather? Amazingly, still.
Well, there's a new dessert in town. Yes, there are other good places for macarons but it's hard to compete with Ladurée. Delicious pastries, savories, drinks and oh yes, that charm.