Vouchers Don't Make for Good Education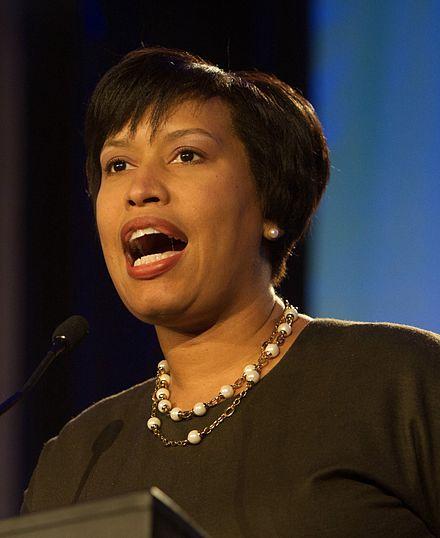 There are many good reasons for no state to support providing vouchers for private schools with public money. In the District of Columbia there is one more.
The school voucher program in the District of Columbia has been foisted on us by Congress. It was not voted on by District residents and the DC Council has not voted for this program. It is a prime example of interference in the government of the District by the Congress and an outrageous violation of the principle of home rule. It is frustrating to see Mayor Bowser support this voucher program. Her support undercuts her opposition to other issues in which Congress is interfering in our government such as their opposition to our marijuana laws, gun control laws and the recent 'right to die' legislation. The Mayor and others including the Washington Post and former Mayor Anthony Williams who support Congress's interference on vouchers are hurting the District's fight for legislative and budget autonomy and in the long run Statehood. There is clear hypocrisy in their positions. Anthony Williams even followed up his support for vouchers with a quid-pro-quo which had him giving support to Trump's choice for Secretary of Education, Betsy DeVos, the most unprepared person ever nominated to the position.
Then there is the issue of what kind of education vouchers provide to those students using them. There is no legitimate study showing students using vouchers for private education do any better in math and reading than their peers remaining in public education. In fact the opposite is true in some instances. A recent report by Brookings showed "Recent research on statewide voucher programs in Louisiana and Indiana has found that public school students that received vouchers to attend private schools subsequently scored lower on reading and math tests compared to similar students that remained in public schools."
Then there is the issue of discrimination against LGBT students, parents and teachers in schools who accept vouchers and most of the schools who do are religious schools. In most states including in the District of Columbia these institutions are exempt from laws such as the District's Human Rights Act. Many of these institutions can and do discriminate against LGBT teachers, parents and students. In 2012 the Washington Post reported "more than half of voucher recipients attended Catholic schools, and many attended schools where almost all students were voucher recipients, suggesting that the schools wouldn't exist without the federally funded program. They added "One of those schools was run out of a soot-stained storefront on Georgia Avenue; another unaccredited school was supported by the Nation of Islam and was run out of a row house in Deanwood where the bathroom had a floor blackened with dirt, a sink coated in grime and a bathtub filled with paint cans and cleaning supplies."
Our Democracy is based on providing a public education to every child and instead of steering money and children out of the public school system we must use every dollar available to improve public education.
Any proponent of choice recognizes the District of Columbia has one of the best school choice programs in the nation. While DCPS has been improving over the past few years we also have nearly half of our students attending charter schools which are also public schools and funded with tax dollars. I give credit to Mayor Bowser for continuing to demand improvement in every school for every student. However she should also be demanding of Congress that every dollar allocated to the District of Columbia for education be allocated to public schools and help in her effort to improve schools for children in every Ward in the city.
While some studies show the graduation rates for children using vouchers is higher no one has shown that those same students wouldn't be graduating at the same rate from public schools. Clearly they come from homes where parents are focused on their education and that focus could and should be used to improve the public schools when using public money.
Credit goes to Councilmembers' Grosso, Allen, Bonds, Evans, Gray, Silverman and Trayon White for fighting to end the congressionally mandated DC Voucher Program. We can't on one hand demand statehood and explain how we are hurt by not having it while on the other hand accepting some programs Congress couldn't and wouldn't foist on their own constituents. We shouldn't accept being a petri dish for some programs. Doing so makes zero sense for the future of the District.