Volta Park's Breakfast with Santa Dec. 2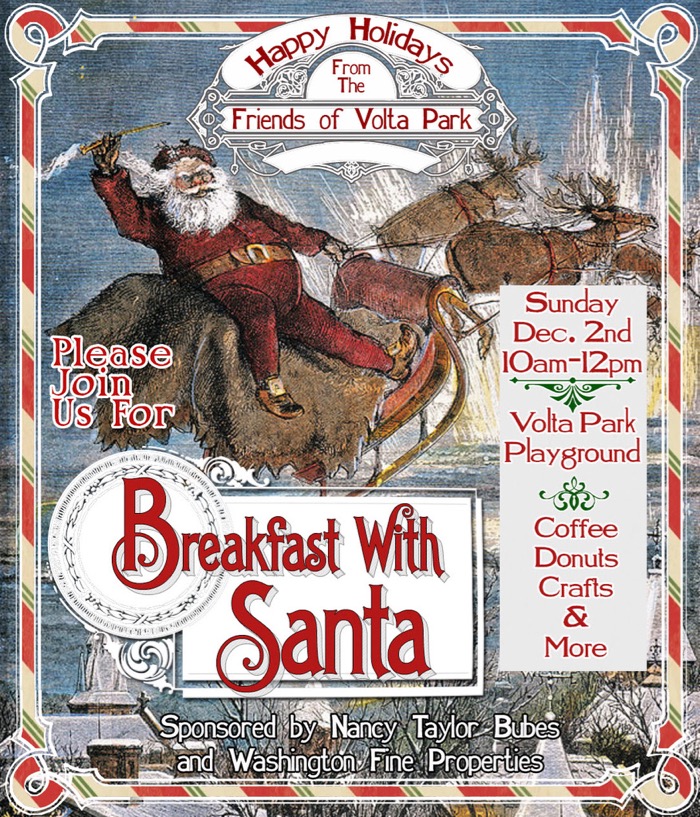 Please join Santa Claus, and the Friends of Volta Park in Georgetown to celebrate the Christmas season on December 2nd from 10:00 am until noon..
Children young and old are invited to take pictures with Santa and receive a toy from Santa's workshop.
Volta Park's Breakfast with Santa has become the largest annual gathering in Georgetown of neighbors and friends - you don't have to be a child or have children to attend. You will not want miss this exciting community event!
*/
Arrive early to see Santa's magical sleigh ride.
Volta Park playground is located at 1516 34th Street NW.