Volta Park's 4th Annual Breakfast with Santa Dec. 2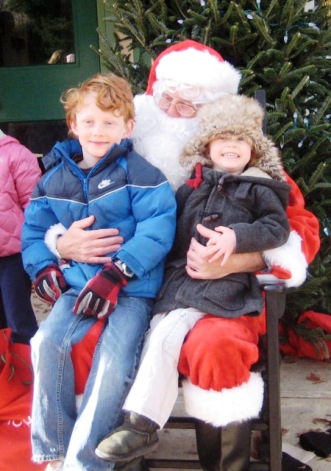 Please join Santa, your neighbors and friends on
Sunday, December 2nd from 10:00 am -12:00pm at the
Volta Park Playground
for a morning of holiday fun!
Santa will arrive from the North Pole
on Fire Engine Number 5 with treats for kids of all ages!
The Holy Trinity School Choir
will fill the air with Christmas carols!
Trim the Volta Park Christmas Tree and Playground
With ornaments made at the craft table!
Mr. Clauswill listen to all children's Christmas gift requests
and will pose for photos!
Enjoy complimentary treats and refreshments!
Come join the Fun!
Santa is expected to arrive at 10:30. Pictures with Santa are $10
Brought to you by The Friends of Volta Park www.friendsofvoltapark.org
with generous support from Nancy Taylor Bubes.
To learn more, please contact Kristen Lever Kristen.lever@yahoo.comor Angie Bradshaw abradshaw@frk.com