Volta Park Day Oct. 5th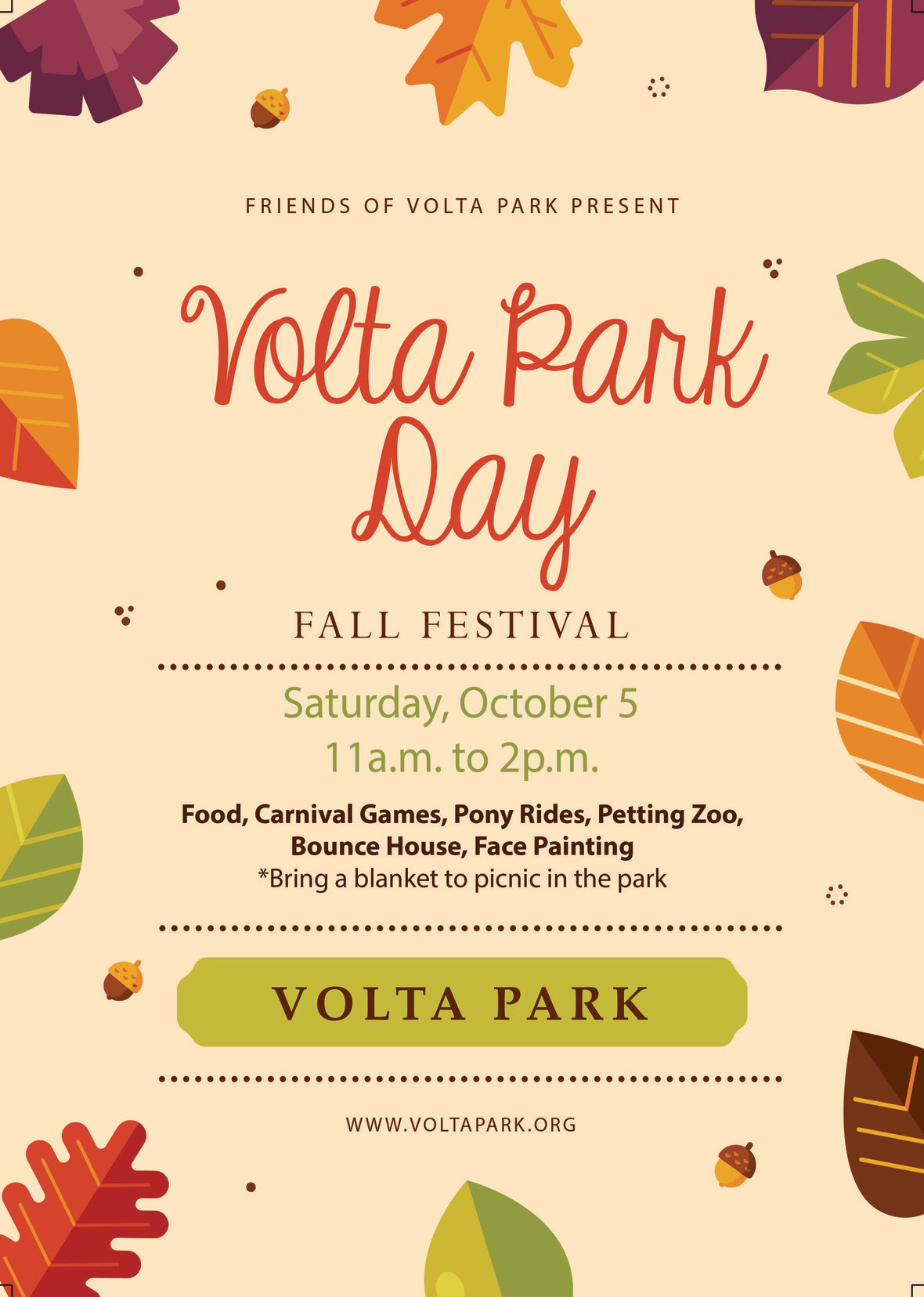 Join friends and neighbors on Saturday, October 5, 2019 from 11:00 am until 2:00 pm for Volta Park Day Fall Festival. Bring the kids and enjoy food, carnival games, a petting zoo, Bounce House and face painting.
*/
Volta Park is a green oasis in the heart of Georgetown. The Friends of Volta Park (FOVP) is a community-based, non-profit organization. Its mission is to work with the neighborhood and the DC Department of Parks and Recreation to maintain, improve and beautify Volta Park's grounds and garden.
Volta Park is located at 1516 34th Street in Georgetown.