Viva Farruggio!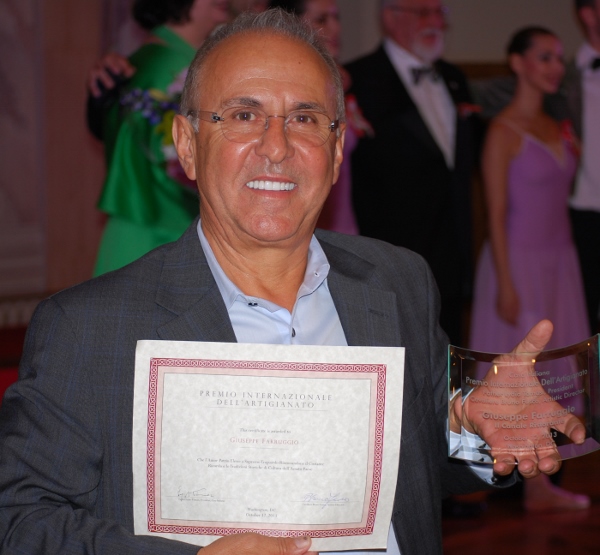 Giuseppe "Joe" Farruggio, the Italian owner of il Canale in Georgetown, has been honored by Casa Italiana for his business acumen and contributions to promote Italian culture during ceremonies at a Columbus Day Celebration.
The honor was bestowed Saturday night following a Viva Verdi! concert featuring the operas of Giuseppe Verdi at Holy Rosary Church in D.C.
Presenting the award was Maestro Bruno Fusco, an accomplished musical talent and choreographer. Fusco organizes shows for Casa Italiana of Washington, DC.
Farruggio, born in Sicily, is an avid supporter of the Italian way of life in America as well as a generous contributor to American charitable organizations.
He often returns to his homeland to visit relatives and renew his friendships. On these trips, he also continues his ties with Italian businesses, including wineries and specialty food producers.
Farruggio owns il Canale Pizzeria and Ristorante in Georgetown, and Joe's Place in Arlington and Vienna.
The opera and presentations were part of 2013 The Year of Italian Culture, which is being celebrated by Italians around the world.