Vital Voices Honored at Kennedy Center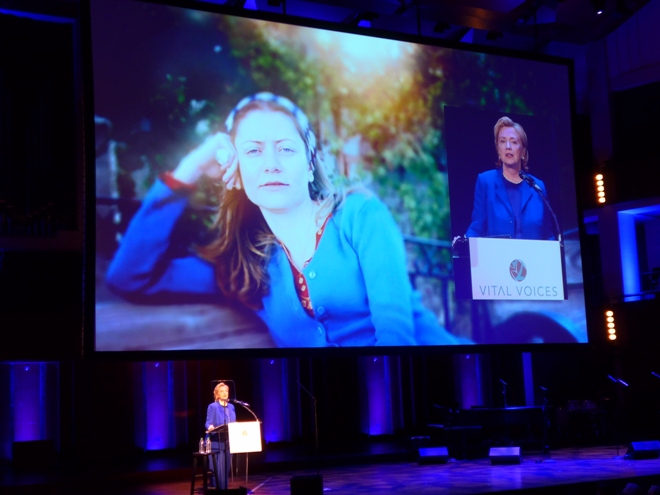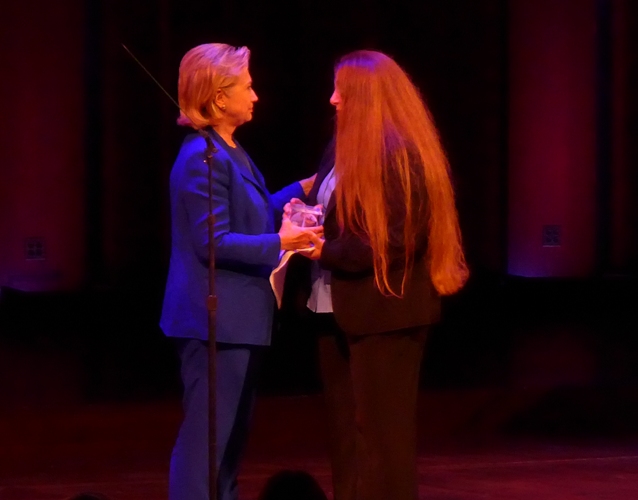 "They've shattered every glass ceiling in the world. That's why we founded Vital Voices in the first place," an impassioned Hillary Clinton declared at the 13th Annual Vital Voices Global Leadership Awards held Tuesday evening in the Concert Hall of the Kennedy Center.
Investing in women with vision who galvanize others has been the organization's mission. More than 14,000 women from 144 countries in the past 17 years, through their transformative leadership, have changed lives and empowered future generations.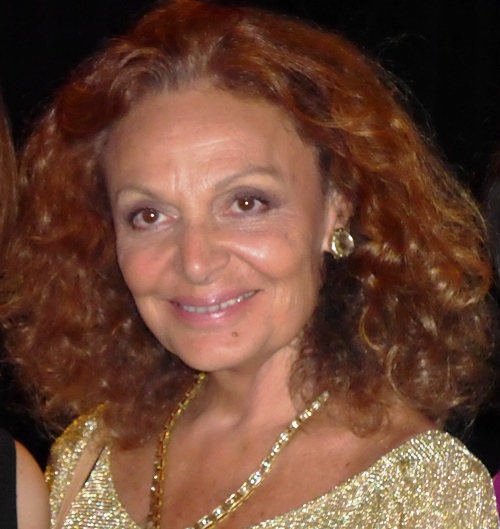 Honoring Razan Zaitouneh with the 2014 Global Trailblazer Award, former First Lady and Secretary of State described the young woman who created Syria's first human rights information bank at 27. Quietly she recorded the abduction, arrest, torture and murder of peaceful protestors.
"Last December, she was abducted. Her vital voice is silent now, even as her country continues to burn," said Clinton. "Let us demand the immediate and safe return of Razan. We will not forget her." Rana Zaitouneh accepted the award and spoke of her sister's bravery and dedication.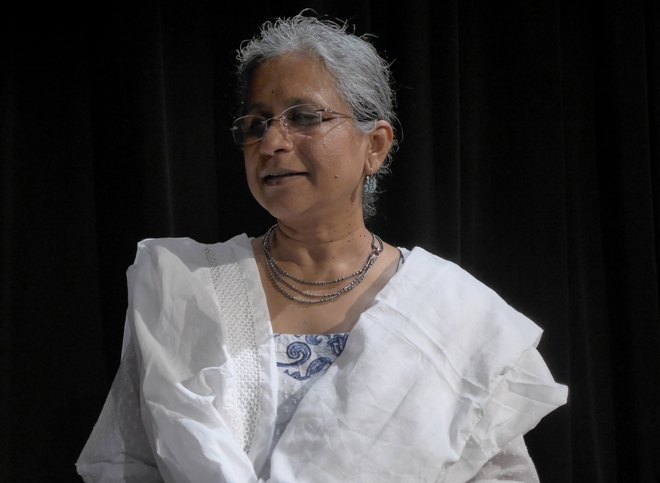 Following an introduction by Vital Voices President and CEO, Alyse Nelson, the hour-and-a-half program honoring creative and courageous women, began with iconic fashion designer Diane von Furstenberg, a Vital Voices board member who, with the Diller-von Furstenberg Family Foundation, established the DVF Awards to honor and provide grants to women of commitment.
Introducing Priti Patkar, Vital Voices Human Rights Awardee, von Furstenberg described her leadership in taking action to "keep kids safe from perpetrators. Priti found a solution before most people recognized there was a problem. Working for the last 28 years, 10,000 lives have been saved by Priti."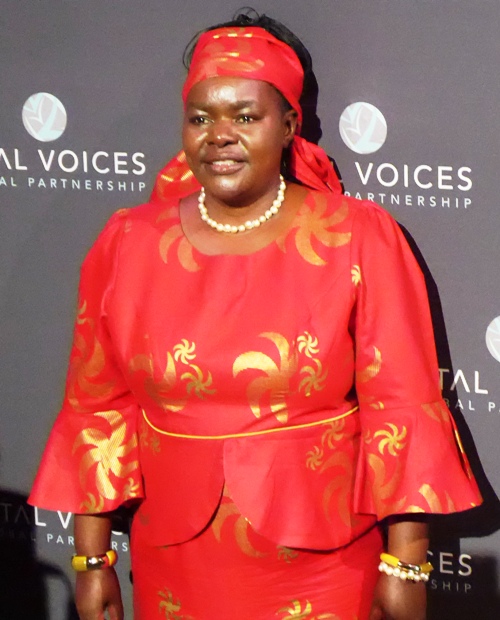 Guatemala's first female Attorney General, Claudia Paz y Paz was recognized for Leadership in Public Life for dismantling a culture of impunity, and founding a human rights organization that promotes restorative justice.
Co-host of CBS This Morning, Norah O'Donnell paid tribute to the legacy of human rights activist, Fern Holland, who was killed while working for women's rights in Iraq. The Fern Holland Award was presented to Suaad Allami for opening the first legal clinic for women in Iraq.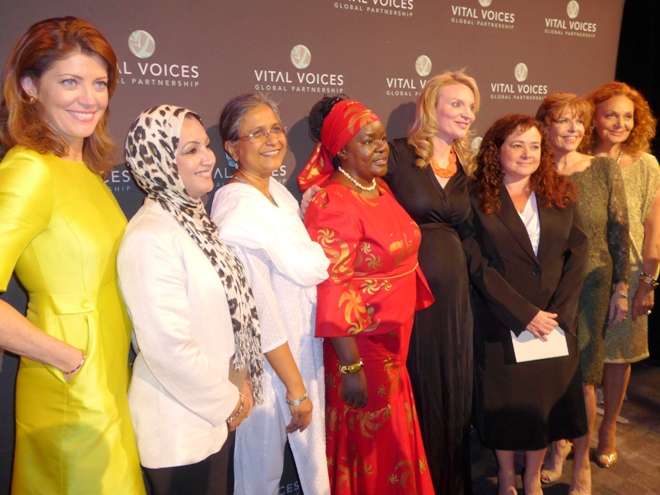 Victoria had one cow named Sero. That's how Dr. Victoria Kisyombe began her ascent from poverty and started a business for herslf and thousands of Tanzanian women. She opeend SELFINA (Sero Lease and Finance Ltd) a leasing and loaning business of "productive assets like Sero" which has provided 25,000 leases and issued $16 million in credit to women over the last 12 years.
Presenters also included Susan Ann Davis, Board Chair of Vital Voices, Anne Finucane, Global Chief Strategy and Marketing Officer for Bank of America, Vi Holland-Christianson, Executive Director of the The Fern L. Holland Charitable Foundation, and Melanne Verveer, director of Georgetown University's Institute for Women, Peace and Security.
The evening ended with a musical tribute by Women of the World.